Beyond the Vines – Cubs Fans Forever
In Bohemian National Cemetery, Chicago Cubs fans can spend the afterlife in an urn beneath a 24-foot long and 4-foot-high ivy, brick wall replica of Wrigley Field. Beyond the Vines was conceived by the late Dennis Mascari, founder of the "Fans Forever" company on April 22, 2009. Beyond the Vines is an outdoor columbarium with space for 288 urns. Rumor has it that people are dying to get in.
It is dedicated to Cub fans like Russell Adams who dies in 2009 whose plaque reads "I saw Ruth & Gehrig play at Wrigley" and Dennis Mascari who died in 2011 who's plaque reads "Please tap here after they win."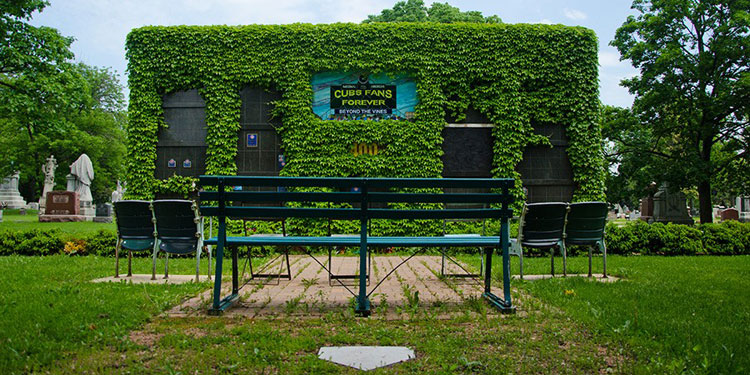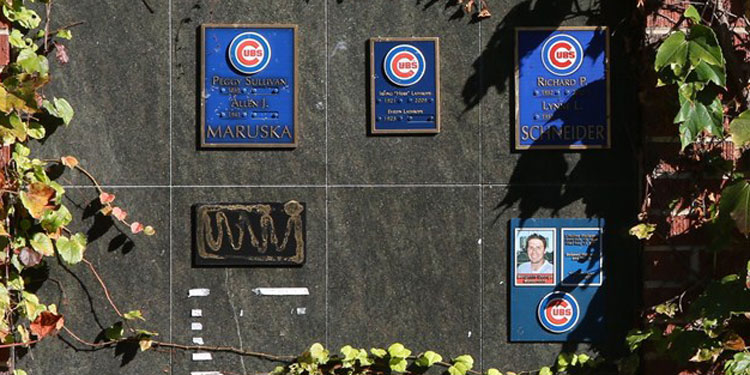 Beyond the Vines – Cubs Fans Forever
Learn about Beyond the Vines from it's creator, Dennis Mascari, who is now spending the rest of time in his eternal sky box seats.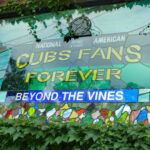 Explore U.S. and Canada baseball attractions: