Bob Feller Museum
The Bob Feller Museum honors the legendary Cleveland Indians and Baseball Hall of Fame pitcher in his native town, Van Meter, Iowa. The architect for the building was Steve Feller, Bob's son, and the museum opened on June 10, 1995.
Among the artifacts within the exhibit hall are Feller's uniforms (all bearing number 19), trophies he accumulated during his career of 266 wins, newspapers trumpeting his victories, historic signed baseballs and bats from Feller and other major league ball players, and photographs of Feller throughout his life and career.
When Feller died in 2010 at age 92, the business model collapsed, and Van Meter converted it into its city hall. Some items remain on permanent exhibit.
---
Feller in Exhibit Hall
Two exhibit halls display memorabilia from Hall of Famer Bob Feller.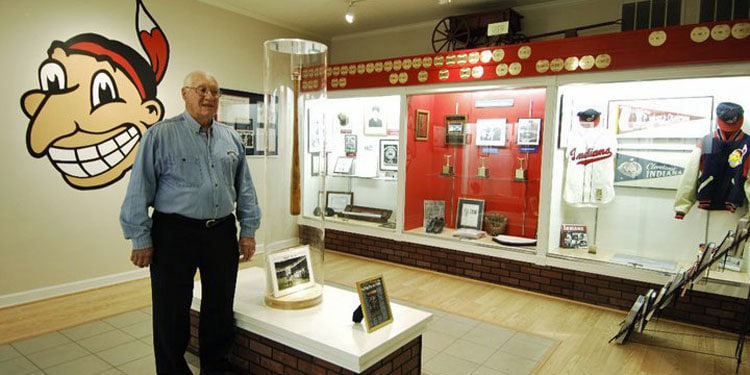 ---
Van Meter City Hall
Bob Feller artifacts remain on permanent display at Van Meter, Iowa city hall.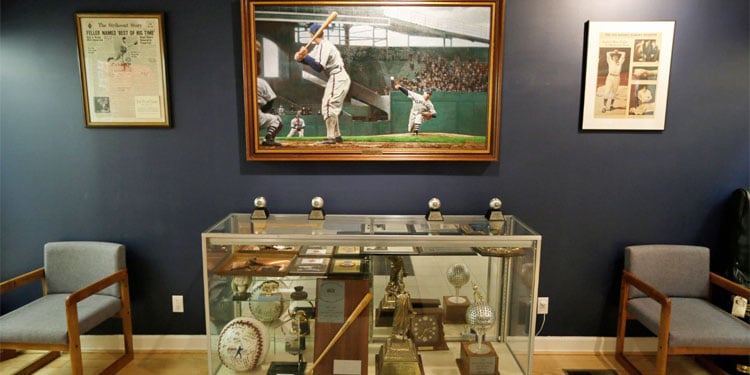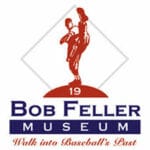 Explore U.S. and Canada baseball attractions: