Harmon Killebrew Homer Tribute Chair
The Mall of America opened in 1992 on Killebrew Drive and Highway 77, and was built on the former site of Metropolis Stadium. Both the Minnesota Vikings and Minnesota Twins played there until the Metrodome opened in 1982.
A plaque in the Mall of America's amusement park commemorates the true location of home plate from Metropolis Stadium. Plus, a red seat from The Met has been placed at the exact location where Harmon Killebrew hit the longest home run ever belted there – a 522-foot blast on June 3, 1967.
Neither home plate nor the red seat are easy to find. The chair is mounted to a third floor wall above the Log Chute, alongside a banner stating: Harmon Killebrew – Thank You for the Memories.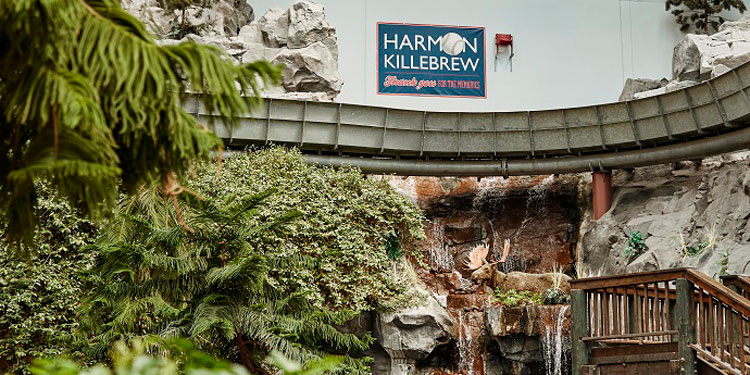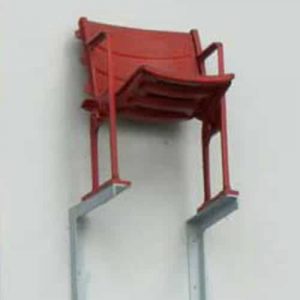 ---
Metropolitan Stadium Home Plate
The home plate from Metropolitan Stadium is located in the northwest corner of Nickelodeon Universe near the SpongeBob SquarePants Rock Bottom Plunge. It commemorates the games played at The Met from 1956 to 1981.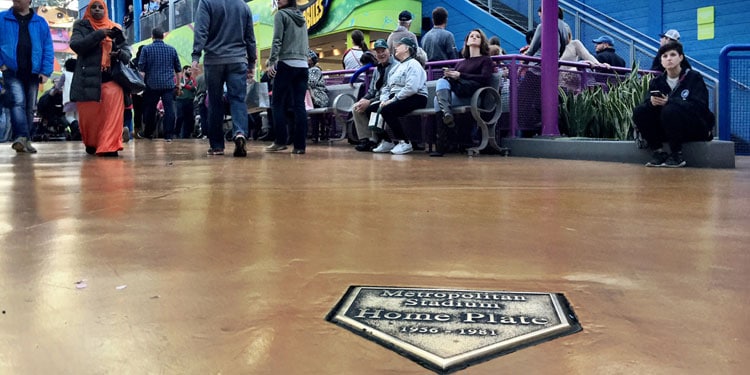 ---
Killebrew Hits a 520-foot Homer
On June 3, 1967, Harmon Killebrew hits a 520-foot home run at Met Stadium – though it is today estimated it would have landed at 522 feet. See where the spot is commemorated at Mall of America.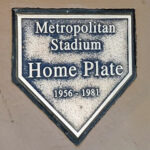 Explore U.S. and Canada baseball attractions: