Heroes of Baseball Wax Museum
Located in Cooperstown, New York near the Baseball of Fame, this wax museum features 30+ Hall of Famers and Hollywood characters, all recreated in wax. In fact, even the woman at the ticket booth is made of wax. So don't get frustrated when she ignores you trying to buy a token to get through the turnstiles.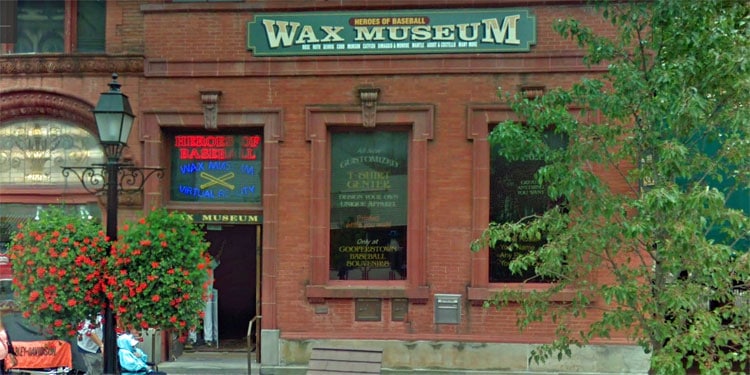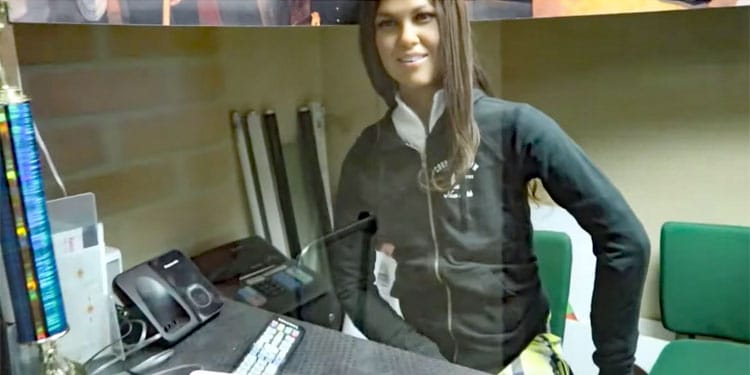 ---
Meet George Steinbrenner in Wax
If you're lucky, New York Yankees legendary owner George Steinbrenner may be outside the wax museum to welcome you. Just don't touch him!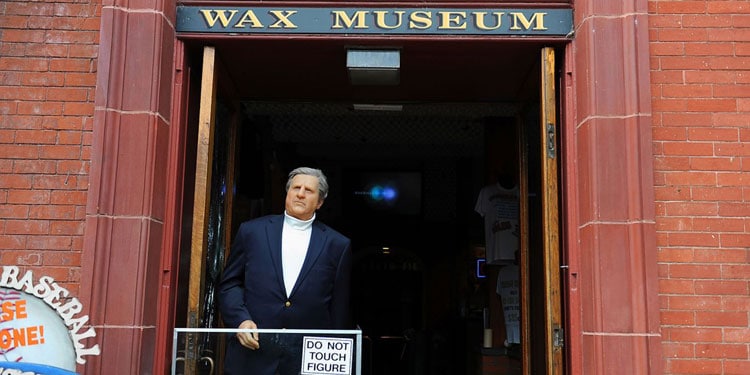 ---
Abbott & Costello & Jackie Robinson
Who's made of wax. Who? No! It's Abbott & Costello. Within the Heroes of Baseball Wax Museum are also figures of a League of Their Own, Field of Dreams, Babe Ruth, Pete Rose, Mickey Mantle, Roberto Clemente, Honus Wager, Ty Cobb, Ted Williams, Jackie Robinson, and many other baseball legends.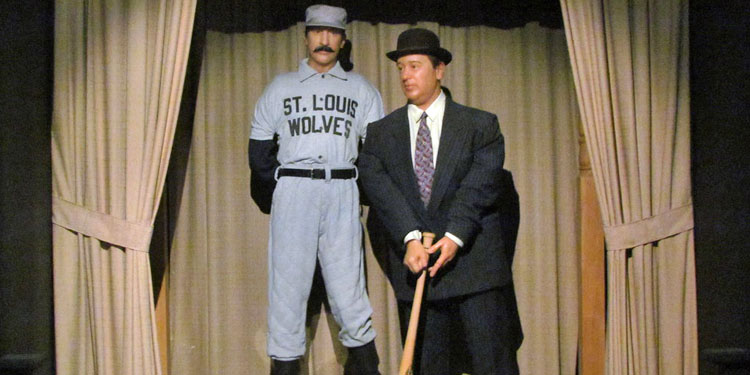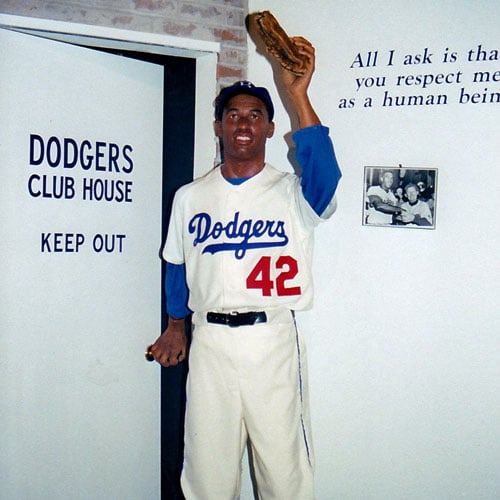 ---
Tour the Heroes of Baseball Wax Museum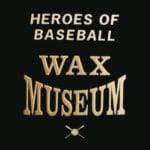 Explore U.S. and Canada baseball attractions: