Home Run Dugout
The Home Run Dugout in Round Rock, TX is a high-tech indoor baseball experience where you can hit soft-toss into a virtual screen or eat & drink at their bar. Home Run Dugout is located in center field at Dell Diamond, home of the Round Rock Express, the Triple-A Minor League Baseball affiliate of the Texas Rangers.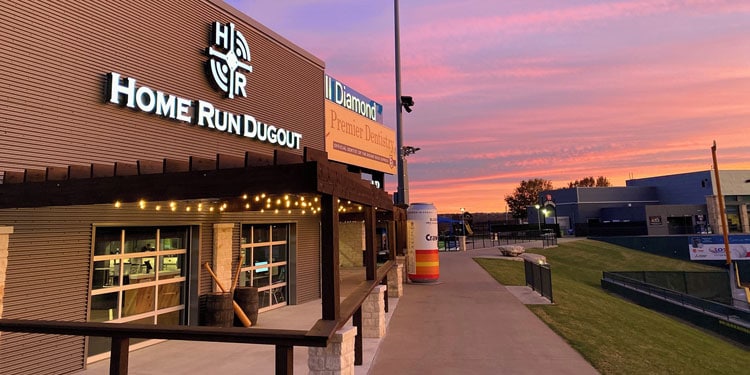 ---
Experience Unique Batting Bays
Home Run Dugout is a baseball and softball themed entertainment venue that features two technology sophisticated batting bays, each equipped with proprietary ground-up, soft-toss pitching machines.
Instead of coming right with fastballs like a pitching machine at you like in typical baseball practice facility, the ball pops up out of the ground when the pitch timer hits zero. When you hit the ball, precision equipment picks up the launch angle and exit velocity, projecting your hit onto the big screen and into your favorite pro stadium. Based on where the fielders would be positioned, you'll get a single, double, triple, home run or out. If you really mash it, your distance and exit velocity will rank on digital leaderboards.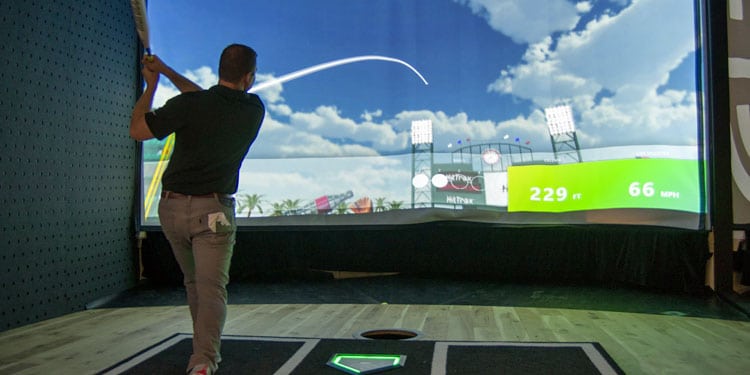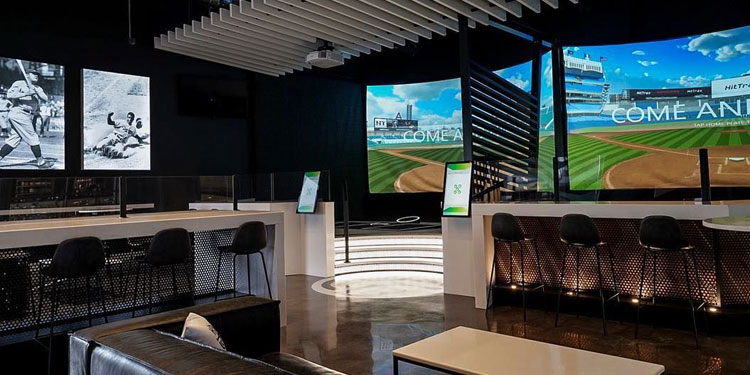 ---
Getting Into the Home Run Dugout
Two hours of unlimited game play in a private batting bay overlooking Dell Diamond costs $65 per person with a minimum of 20 people – or a flat $1,300 bay rental – with full access to the bar and restaurant.
Pricing and terms may vary on Round Rock Express game days. Make a reservation in the Home Run Dugout.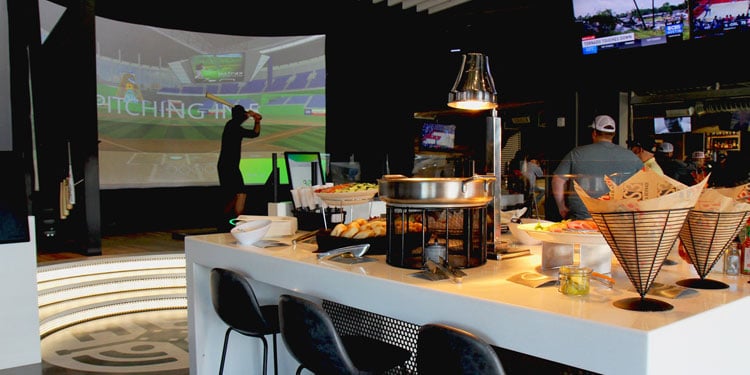 ---
Look Inside the Home Run Dugout
It's not a batting cage. It's better. See for yourself.
Explore U.S. and Canada baseball attractions: