Jackie Robinson Museum
The Jackie Robinson Museum in Manhattan, New York commemorates the life of the American hero through exploration of civil rights history and baseball.
The Jackie Robinson Museum, in memorializing his athletic and social achievements, is a venue that recounts a historic moment in sports history and promotes dialogue and a goodwill approach to our nation's social challenges, such as those confronted by him during his life.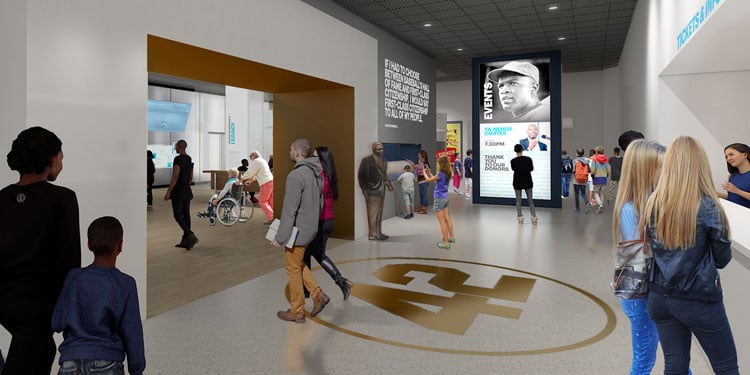 The main gallery chronicles Robinson's extraordinary life against the backdrop of U.S. history, beginning with his birth in 1919. The artifacts, videos and interactive experiences highlight Robinson's multifaceted commitment to advancing equal opportunity for all through activism, civic engagement, and economic empowerment efforts. Delve into the details of Robinson's roles as a Soldier, Activist, Entrepreneur and Family Man through narrative, artifacts and media. See memorabilia from his playing days, and how he inspired modern art still popular today.
---
The Jackie Robinson Foundation
Follow a chronology of Robinson's life set within the context of 20th-century America. Media kiosks allow visitors to probe deeper into the subject matter.
---
Yawkey Sports Gallery
Experience highlights of Robinson's athletic achievements spanning forty years.
---
Listen to Living Legacy
Witness Robinson's continuing impact on society by listening to 42 people from different walks of life reflect on what Robinson has meant to them.
---
The Jackie Robinson Foundation
To date, the Jackie Robinson Foundation has raised $28 million toward a total campaign goal of $42 million, including a Museum operating endowment. Visit their site to
make a donation
.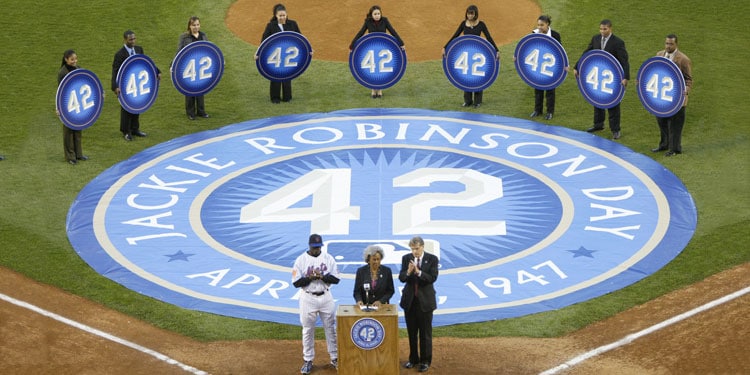 ---
Celebrating an Icon – Jackie Robinson
---
Building the Jackie Robinson Museum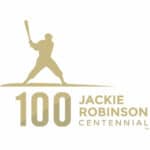 Explore U.S. and Canada baseball attractions: