Midnight Sun Baseball Game
Since 1906, the Midnight Sun Game has been an annual amateur baseball game played in Fairbanks, Alaska due to the summer solstice. This game is played at played at Growden Memorial Park.
With Fairbanks a mere 160 miles south of the Arctic Circle, the sun is just beginning to set in the north as the game gets under way and, at its conclusion some three hours later, the sun begins to rise again – also in the north. It is a phenomenon ever so rare.
Each June 20, 21, 22, each equal in time as the longest day of the year (with a full 24 hours of daylight), the game begins at 10:30PM and continues past midnight, often until 2AM. No artificial lighting is used for this unique event.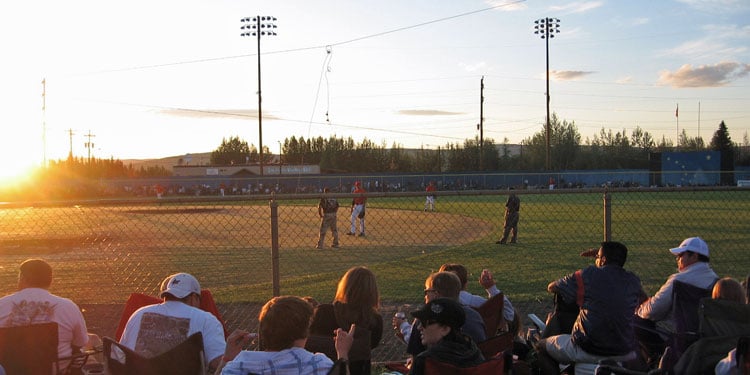 ---
Watch Midnight Baseball in Alaska
Kari Bustamante reports on the annual Midnight Sun Baseball game in Fairbanks, Alaska.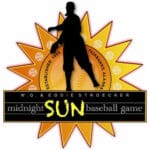 Explore U.S. and Canada baseball attractions: