Monument Park at Yankee Stadium
Monument Park is inside Yankee Stadium in the Bronx, New York, and contains a museum collection of monuments, plaques, and retired numbers honoring New York Yankees legends. The park opens when gates open and closes 45 minutes prior to the start of the game.
Monument Park dates back to the old Yankee Stadium in 1932, when the team dedicated a monument to manager Miller Huggins in the outfield. During the stadium's renovation in the mid-1970s, the center field fence was moved in 44 feet, enclosing other monuments, plaques, and a flag pole beyond the outfield. In 1985, the park was opened for public access. When the Yankees moved to their new ballpark in 2009, a replica Monument Park was built beyond the center-field fences and the contents of the old one transported over.
The monuments mounted on large red granite blocks are the highest honor of all. Only six Yankees have been so recognized: manager Miller Huggins, players Lou Gehrig, Babe Ruth, Mickey Mantle, and Joe DiMaggio, and owner George Steinbrenner.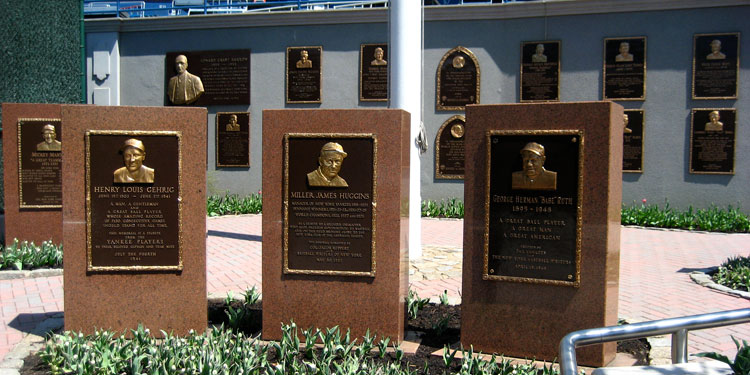 ---
Retired Numbers at Monument Park
Thirty-seven members of the Yankee organization have been honored in Monument Park, while 22 have had their uniform numbers retired.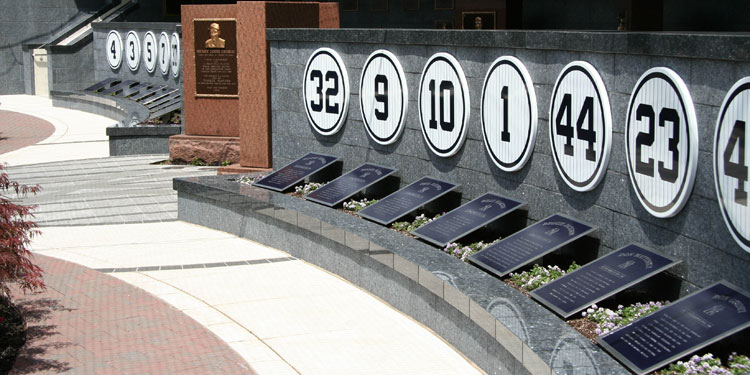 ---
Tour Monument Park
Take a tour of Monument Park in Yankee Stadium with Jim Day from Fox Ohio.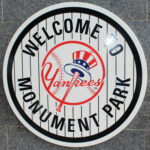 Explore U.S. and Canada baseball attractions: