Baseball: America's Home Run
Visit the Smithsonian's National Postage Museum at 2 Massachusetts Ave NE, Washington, DC to enjoy the Baseball: America's Home Run must-see exhibit. It opened April 9, 2022 and is expected to remain open until January 5, 2025.
From fan letters and post office baseball teams to the worlds of stamp and baseball memorabilia collecting, Baseball: America's Home Run explores our national pastime through a unique, postal lens.
Using material from the National Postal Museum's collection; original stamp art from the United States Postal Service and artifacts loaned by other Smithsonian museums, the National Baseball Hall of Fame and Museum, and private collectors, this exhibition explores the surprising ways that baseball and postal history have been deeply intertwined since the early twentieth century.
The exhibit occupies two floors. The Baseball: America's Home Run begins on the main floor (level 2) within several rooms of the Postmaster's Gallery, and continues on the lower floor within additional rooms. Or, see the largest baseball postage stamp exhibit in existence!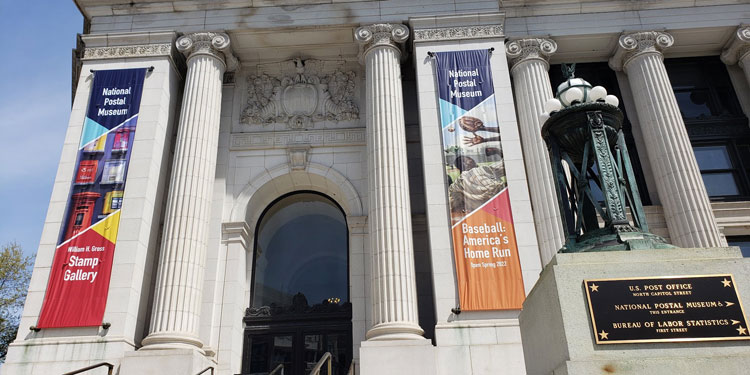 ---
The Postmaster's Gallery
Postal authorities all over the world market baseball stamps and postal items, and baseball souvenirs resembling postage stamps, complete with collecting albums, were commonly published in the twentieth century. Learn all about it, and also see plenty of rare baseball memorabilia.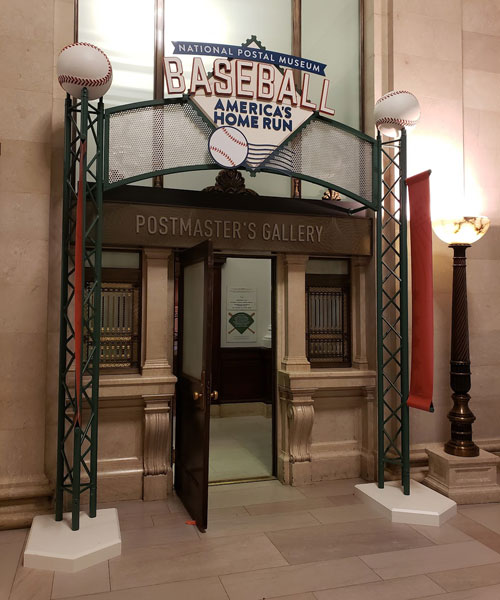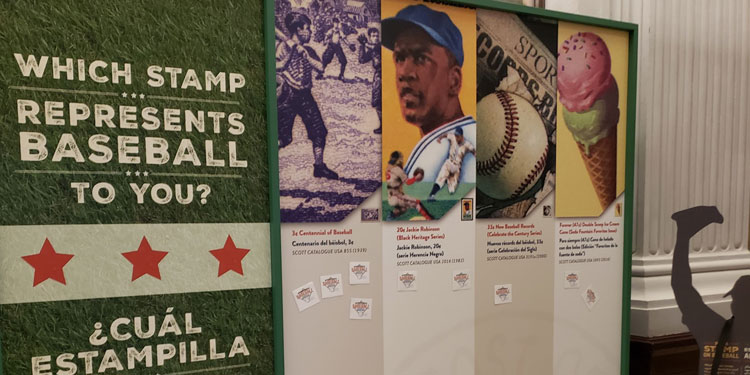 ---
Creating Baseball
Modern baseball emerged in the northeastern United States during the 1830s and '40s but did not become widespread until after the Civil War. As the nation absorbed millions of immigrants and asserted a prominent role in international affairs at the turn of the twentieth century, baseball's promoters started describing the game as the national pastime.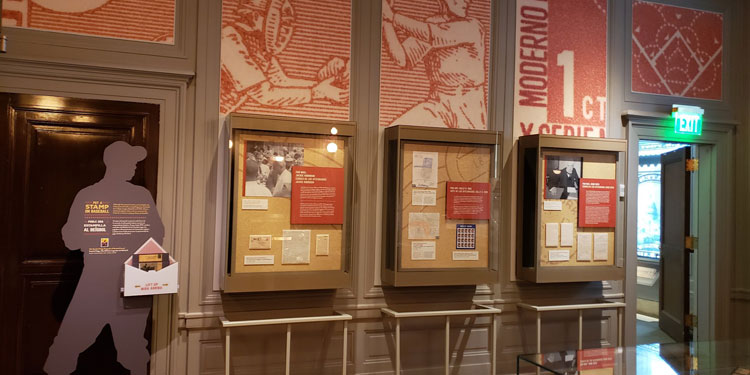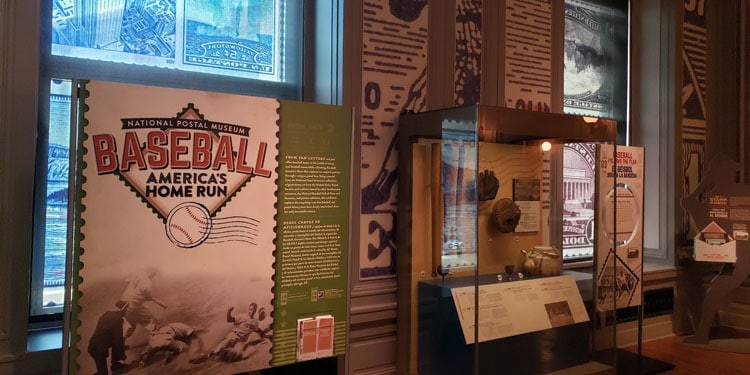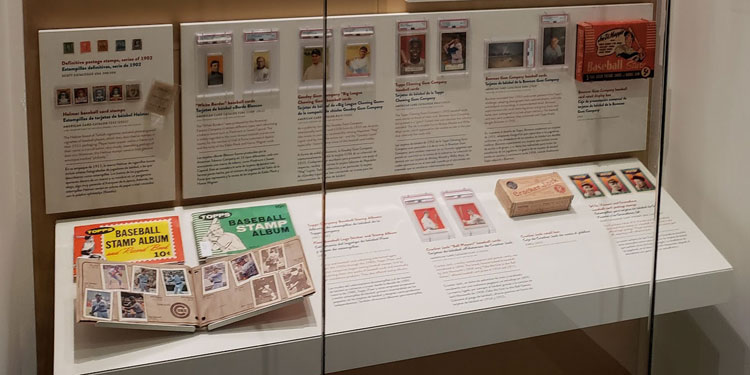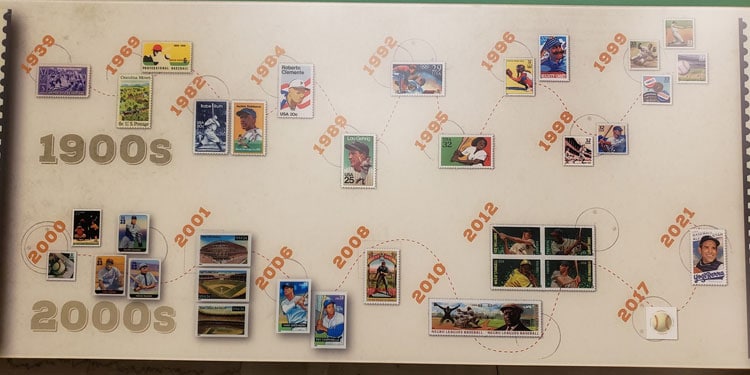 ---
Legendary Playing Fields & Legends
Issued by the U.S. Postal Service in 2001, the Legendary Playing Fields stamps speak to the sense of community that fans derive from a favorite baseball park.
Plus, for the first time, original stamp art and production material from the USPS Postmaster General's Collection is paired with actual game-used artifacts as a powerful visual reminder that these players— whom most of us know only from photographs and old footage—were once flesh and blood.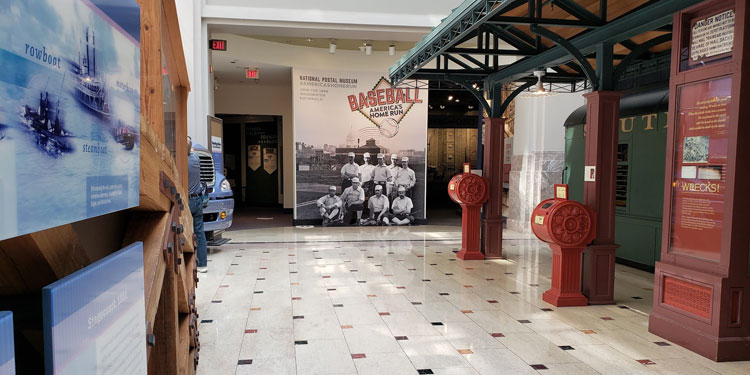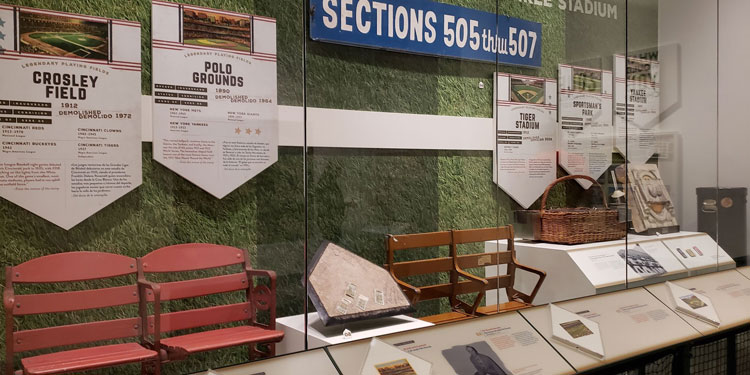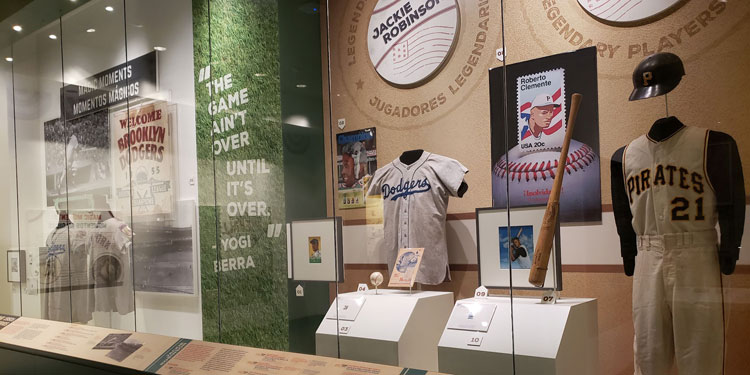 ---
Walk Through the Top Floor Gallery
In less than two minutes, explore the top floor of the Baseball: America's Home Run must-see exhibit at the Smithsonian Museum. Or, download the Complete Map of the National Postal Museum.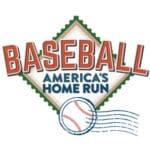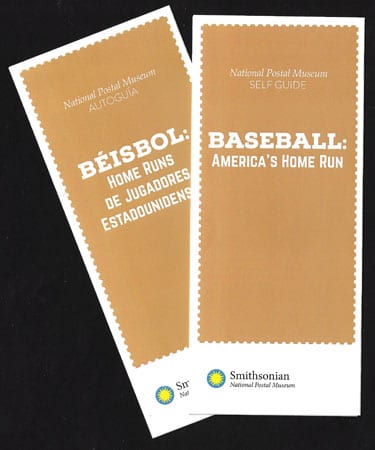 Explore U.S. and Canada baseball attractions: