Patrick Amiot Junk Art
Patrick Amiot and Brigitte Laurent salvage recycled junk to create colorful roadside urban metal sculptures in Sebastopol, CA – many baseball themed – all the way down Florence Avenue.
The wide array of larger-than-life, brightly colored figures have become synonymous with the must-see sites in Sebastopol. They depict everything from witches, waitresses, and mermaids, to cowboys, baseball players, and motorbike riding skeletons. Farmers drive their tractors, surfers ride the waves, captains sail their boats, and campers toast marshmallows. As you walk down this suburban street, practically every house has a sculpture in their front yard. It keeps you walking, to see what the next house may offer.
And of course, it all comes to a head outside of 382 Florence Ave., the home of the Patrick Amiot, where you'll see sculptures of a giant dinosaur eating a car, Jesus Auto Repair, and a frozen custard ice cream truck.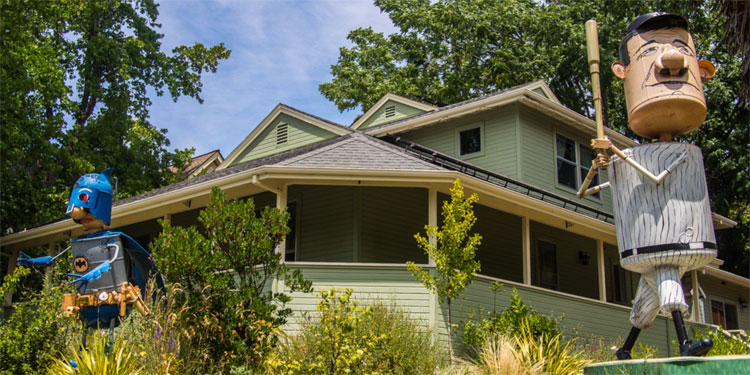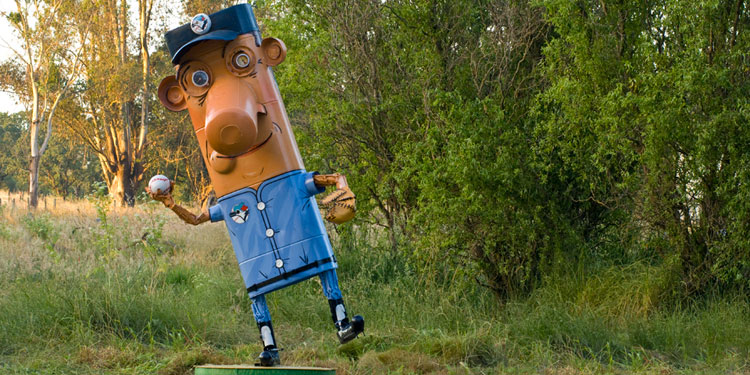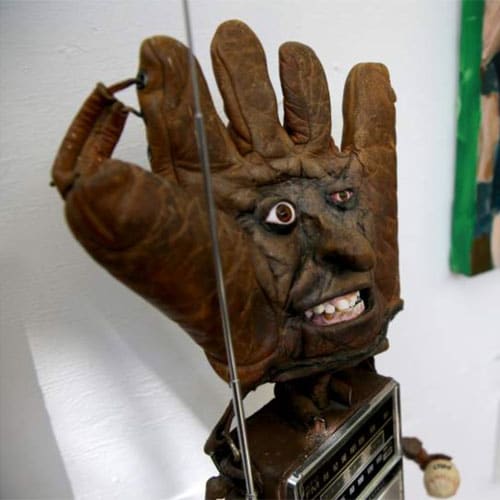 ---
Tour Junk Metal Art Sculptures
See the hilarious, quirky artwork of these Sonoma County artists. Patrick Amiot and Brigitte Laurent's Junk Sculptures can be found on Florence Ave in Sebastopol, California. It's a boulevard of nutty junk sculptures, posed on nearly every front lawn on both sides of Florence Avenue.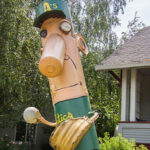 Explore U.S. and Canada baseball attractions: