Patrick Amiot Junk Art
Patrick Amiot and Brigitte Laurent, an artist couple based in Sebastopol, California, create colorful roadside urban metal sculptures from salvaged junk. Many of their sculptures are baseball-themed and can be found lining Florence Avenue.
These larger-than-life, brightly colored figures have become a must-see attraction in Sebastopol, depicting a wide range of characters such as witches, waitresses, mermaids, cowboys, baseball players, motorbike riding skeletons, farmers, surfers, captains, and campers. Practically every house on the street has a sculpture in their front yard, making it a fun and interesting walk to see what each house has to offer.
The couple's home and studio at 382 Florence Ave is also a must-see destination, where visitors can see sculptures such as a giant dinosaur eating a car, Jesus Auto Repair, and a frozen custard ice cream truck. The sculptures are creatively designed and offer a unique form of art and attraction to the local community. The couple's work adds a sense of character and personality to the neighborhood.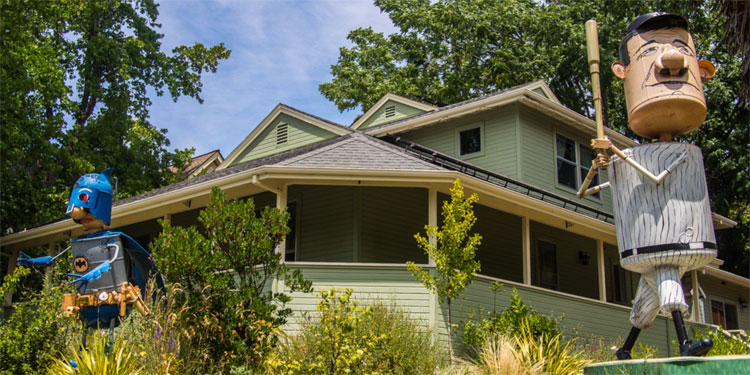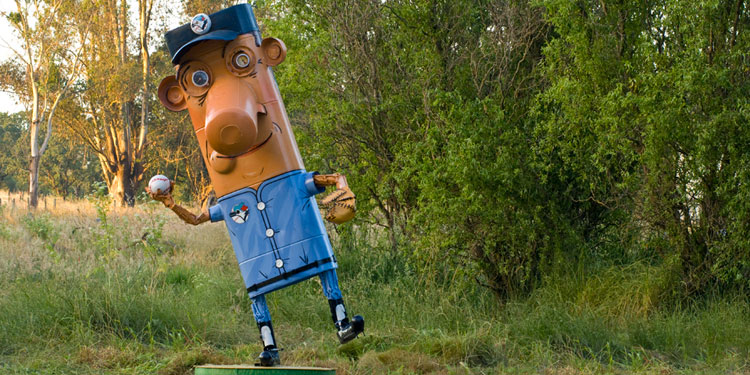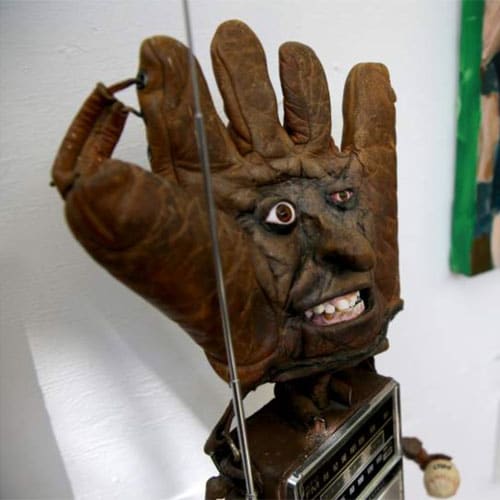 ---
Tour Junk Metal Art Sculptures
See the hilarious, quirky artwork of these Sonoma County artists. Patrick Amiot and Brigitte Laurent's Junk Sculptures can be found on Florence Ave in Sebastopol, California. It's a boulevard of nutty junk sculptures, posed on nearly every front lawn on both sides of Florence Avenue.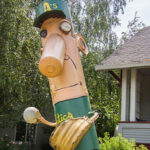 Explore U.S. and Canada baseball attractions: