Stadium Lofts at Bush Stadium
The Stadium Lofts opened in the summer of 2013, and the Flats opened a year later, in 2014. Together, there are 282 apartment units at the facility that used to serve as home to the Indianapolis Indians baseball team at Bush Stadium.
The apartments offer high end finishes, such as stainless steel appliances, granite counters, and polished concrete floors, along with a full size washer and dryer in every unit. Amenities include two on-site fitness centers, free fitness classes, direct access to the White River cultural trail, gated parking, outdoor grilling and lounge areas, and of course – a baseball field. One bedroom units start at $861, while two bedroom units start at $1,264.
The dirt portion of the infield is paved with stamped red concrete, and the lights that lit up Bush Stadium at night still stand. Much of the exterior facade has been preserved, and many of the historic features, such as the owner's suite and the ticket booth, have been incorporated into the loft apartments.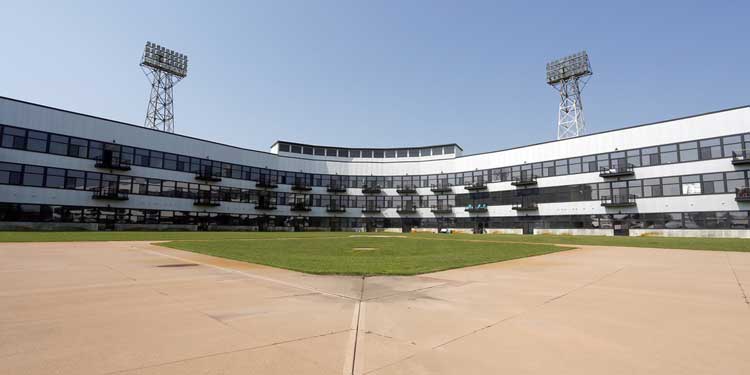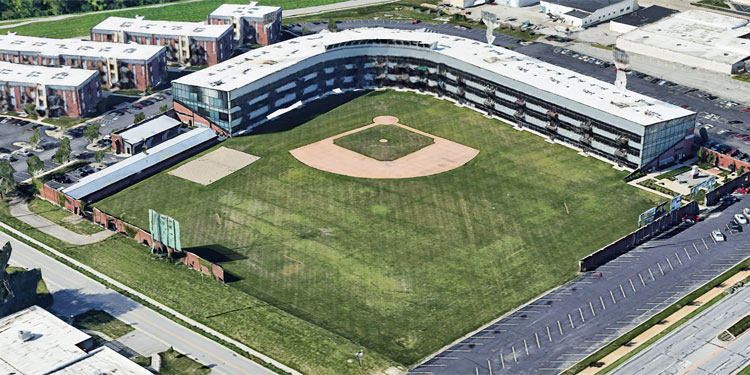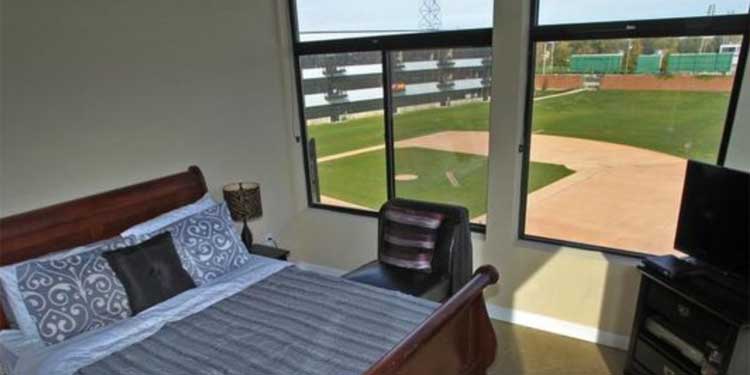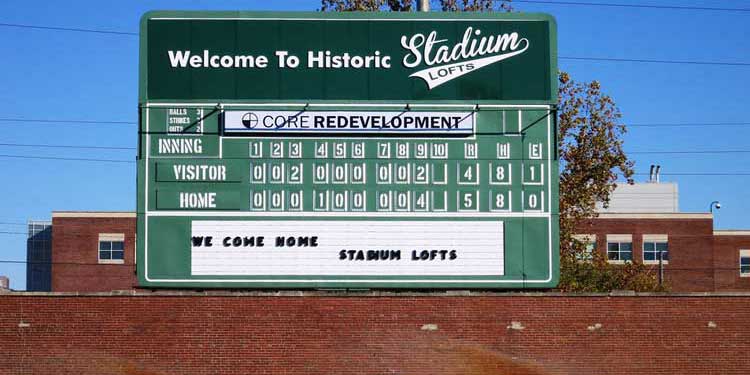 ---
Historic Bush Stadium
Perry Stadium was built by Norm Perry, owner of the Cleveland Indians in 1931, as a memorial to his brother Jim, the former owner of the club who had died in plane crash a few years earlier. It was renamed Victory Field in 1942 in response to the onset of World War II.
In 1967 the ballpark was sold to the city of Indianapolis, who leased it back to the Indians and renamed it for former major league baseball player and Indianapolis native Donie Bush, who had served as president of the Indians from 1955 to 1969.
In 1987, Bush Stadium was dressed up in different ways to be used as the stand-in for both Comiskey Park and Crosley Field during the filming of Eight Men Out about the Black Sox Scandal the 1919 World Series. That same year, the Pan Am Games were held at Bush Stadium.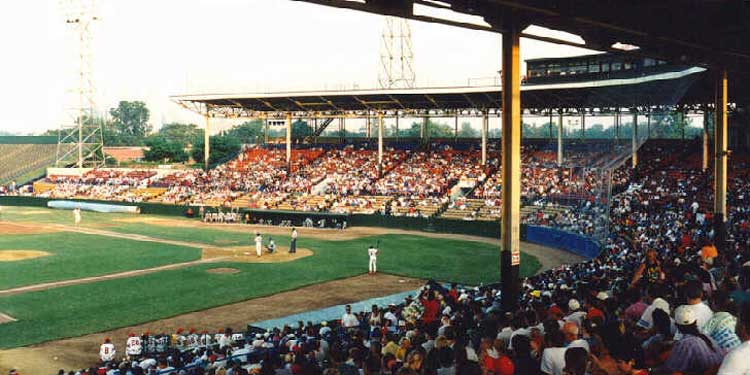 In mid-season 1996, the Indians left Bush Stadium for the new Victory Field at White River State Park. In 1997, Tony George, president of the nearby Indianapolis Motor Speedway, leased the property and converted it into a dirt track named the 16th Street Speedway for midget car auto racing. After the auto racing venture failed two years later, the property closed and the stadium fell into disrepair.
Between 2008 and 2011 the Stadium was used as a storage site for cars traded in as part of the Cash for Clunkers program.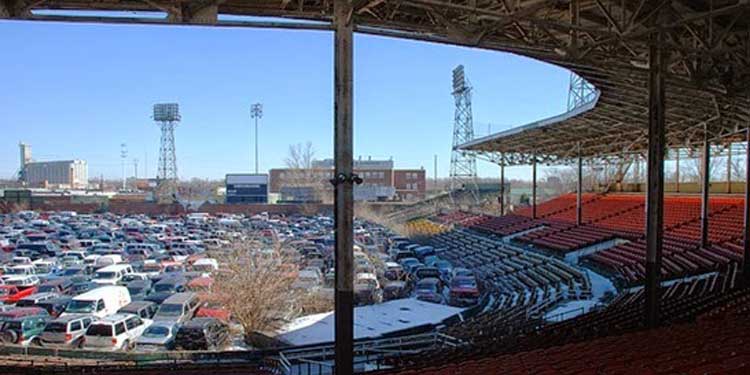 On March 15, 2012, demolition began on portions of the 81-year-old structure to build an apartment complex.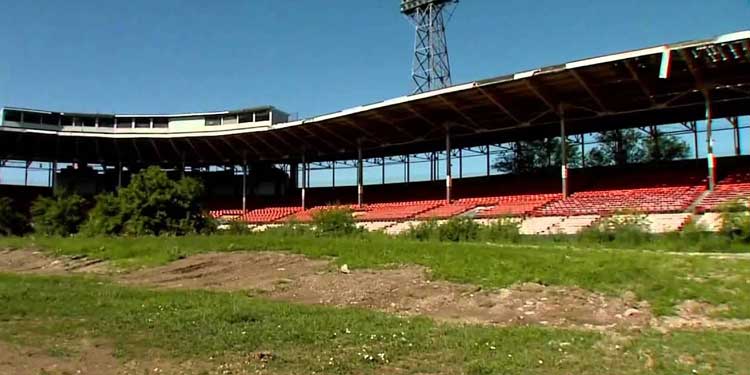 ---
Aerial View of Stadium Lofts
---
The Last Game at Bush Stadium
Exactly 20 years after the Indianapolis Indians left Bush Stadium, fans reminisce the last game played there, and discuss the apartments now housing residents there – all while maintaining the baseball field.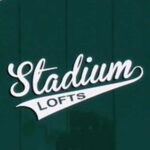 Explore U.S. and Canada baseball attractions: