Bermuda Triangle
Made by Broken Bat Brewing, Bermuda Triangle is a baseball beer named for the spots behind first and third base that are just beyond the normal range for most infielders, but too shallow to be an easy play for a corner outfielder. This roasty and sweet maple porter is the perfect beer to drag us out of the chilly winter months and into the baseball season. A hint of maple syrup that was aged in bourbon barrels gives this dark beer a real leg up!
ABV – 5.5%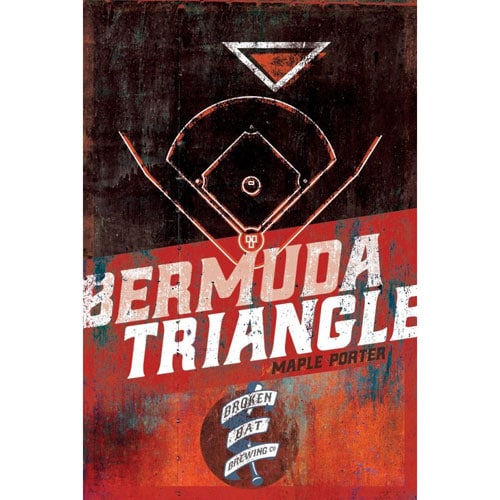 ---
Inside Broken Bat Brewing
Spend Opening Day of Broken Bat Brewing Co. in Milwaukee, WI. The Micro Craft Beer looks around the taproom, then talks with the owners, Tim Pauly and Dan McElwee.
See complete list of baseball beers:
See all from Broken Bat Brewing: