Black is Beautiful
Released by Broken Bat Brewing, Black is Beautiful is a full-bodied, creamy and rich imperial stout baseball beer honoring Hammerin' Hank Aaron.
One of the greatest baseball players to ever take the field, and an even better man off of it, Hank Aaron epitomized grace, skill, and a burning desire to win as an athlete and at life. He has been fighting to give generations behind him a better place to live, work, and play baseball as a black American. This beer is a take on Hank's time as a Brewer in his final season in Milwaukee, Wisconsin.
The beer was created as a unifying beer by Weathered Souls Brewing for breweries across the country to bring awareness to social injustices that black and brown people are facing with proceeds to the Milwaukee Freedom Fund. Ellastic Designs created the label design. Brewed by Lemont Dee and Big Hero Brewing Co.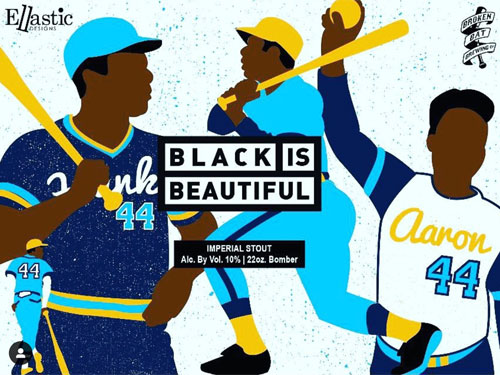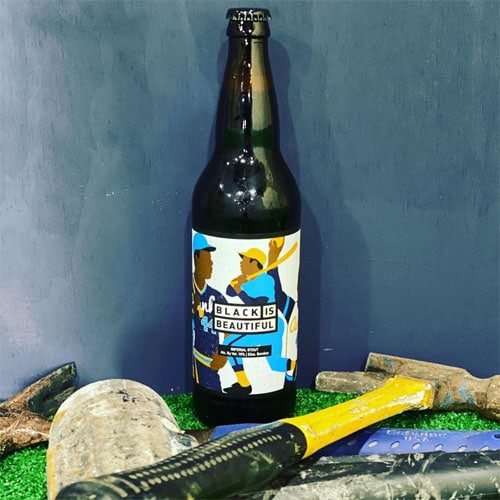 ---
Inside Broken Bat Brewing
Spend Opening Day of Broken Bat Brewing Co. in Milwaukee, WI. The Micro Craft Beer looks around the taproom, then talks with the owners, Tim Pauly and Dan McElwee.
See complete list of baseball beers:
See all from Broken Bat Brewing: