Chinooks 19 IPA
Made by Broken Bat Brewing, Chinooks 19 IPA is a baseball beer named after the Lakeshore Chinooks in the Northwoods Collegiate Summer Baseball League. The beer will be sold at Kapco Park during the 2019 and 2020 seasons.
ABV – 6.5%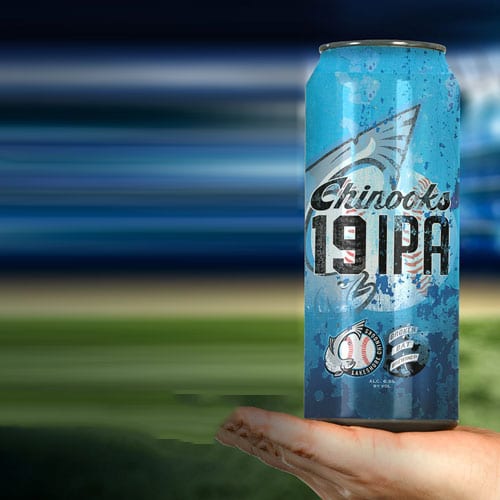 ---
Inside Broken Bat Brewing
Spend Opening Day of Broken Bat Brewing Co. in Milwaukee, WI. The Micro Craft Beer looks around the taproom, then talks with the owners, Tim Pauly and Dan McElwee.
See complete list of baseball beers:
See all from Broken Bat Brewing: