Climb the Wall Farmhouse Ale
Made by Broken Bat Brewing, Climb the Wall Farmhouse Ale is a baseball beer that is sure to be in your wheelhouse. Brewed with sweet orange peel and additional orange purée during fermentation, this sweet taste of spring will cool off even the hottest headed manager after a blown call.
ABV – 5.1%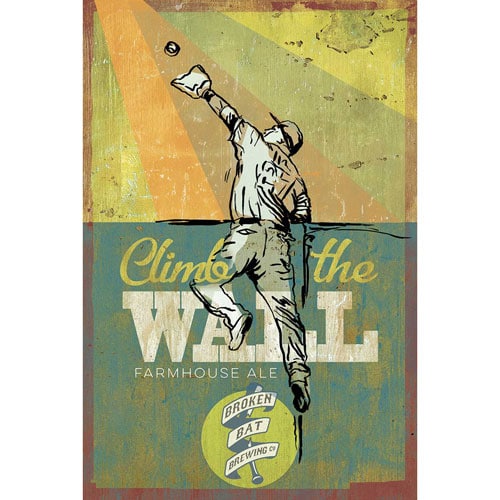 ---
Inside Broken Bat Brewing
Spend Opening Day of Broken Bat Brewing Co. in Milwaukee, WI. The Micro Craft Beer looks around the taproom, then talks with the owners, Tim Pauly and Dan McElwee.
See complete list of baseball beers:
See all from Broken Bat Brewing: