Czech Swing
Made by Broken Bat Brewing, Czech Swing is a pilsner baseball beer. Unlike a hitter trying to check his swing and lay off a nasty slider in the dirt, this Czech-style Pils is guaranteed to be in your wheel-house and ready for you to hammer. Clocking in at an all-day drinking 4%, this might just be your new go-to brew.
ABV – 4.0%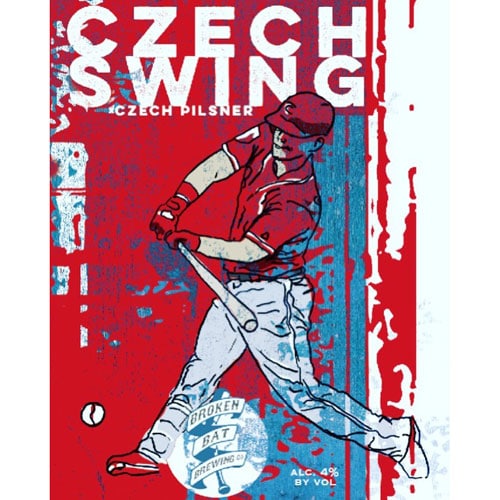 ---
Inside Broken Bat Brewing
Spend Opening Day of Broken Bat Brewing Co. in Milwaukee, WI. The Micro Craft Beer looks around the taproom, then talks with the owners, Tim Pauly and Dan McElwee.
See complete list of baseball beers:
See all from Broken Bat Brewing: