Dim Tillard Very Pale Ale
Made by Broken Bat Brewing, Dim Tillard Very Pale Ale is a baseball beer named after Tim Dillard, a mostly career minor leaguer drafted by the Milwaukee Brewers in 2001. Dillard has had a small taste of The Show, and his namesake brew is quite potent, slightly hazy, and juicy with a bitter bite.
ABV – 9.1%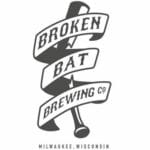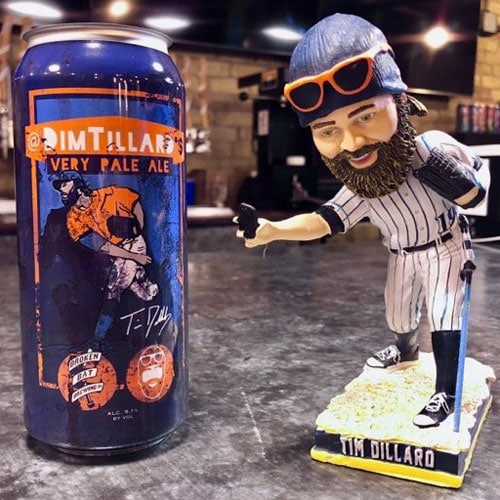 Dim Tillard's Bearded Stirrup DIPA
Created to honor friend of the brewery and professional baseball player Tim Dillard, this hazy juice bomb is a masterpiece.
ABV – 10.1%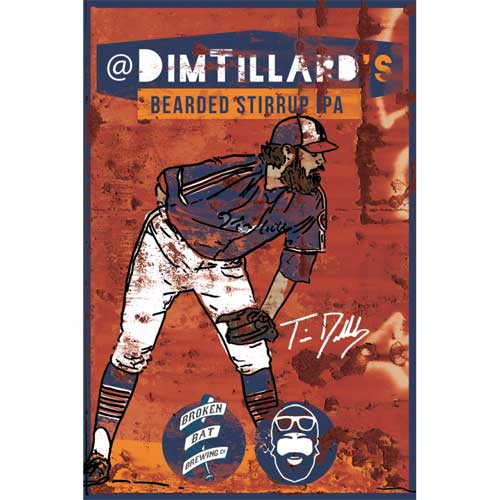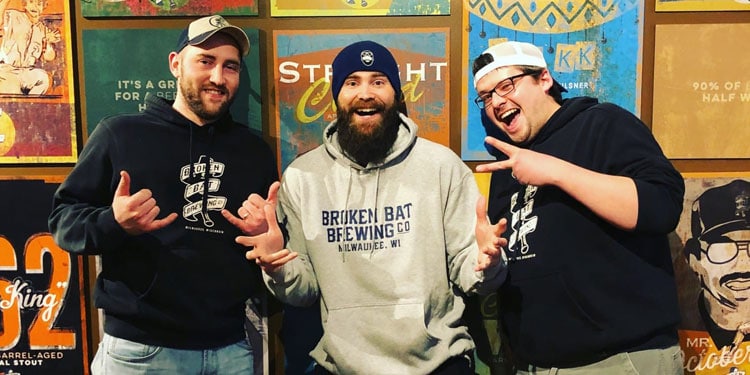 ---
Inside Broken Bat Brewing
Spend Opening Day of Broken Bat Brewing Co. in Milwaukee, WI. The Micro Craft Beer looks around the taproom, then talks with the owners, Tim Pauly and Dan McElwee.
See complete list of baseball beers:
See all from Broken Bat Brewing: