Down the Block Baltic Porter
Made by Broken Bat Brewing, Down the Block Baltic Porter is a baseball beer made in collaboration with their neighbors Milwaukee Brewing Company with hints of chocolate and coffee, but not too rich or sweet. Sometimes, a hard hit liner can just keep rolling and rolling down the block. This time, the ball stopped at MKE Brewing.
ABV – 4.5%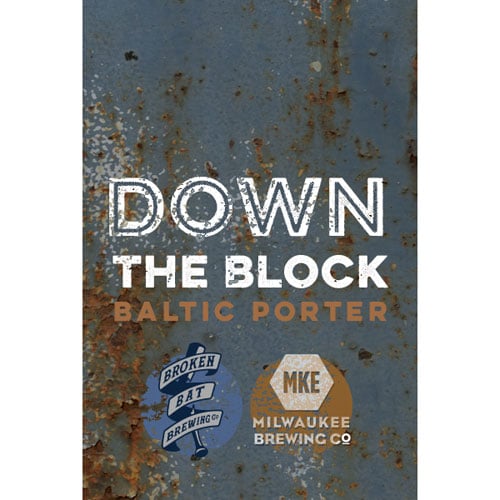 ---
Inside Broken Bat Brewing
Spend Opening Day of Broken Bat Brewing Co. in Milwaukee, WI. The Micro Craft Beer looks around the taproom, then talks with the owners, Tim Pauly and Dan McElwee.
See complete list of baseball beers:
See all from Broken Bat Brewing: