Left Blinker Nitro Coconut Porter
Made by Broken Bat Brewing, Left Blinker Nitro Coconut Porter is a baseball beer for ballplayers who know that pant pockets aren't actually pockets – they're blinkers. If you leave one out, your blinker is on. This coconut porter on nitro is bold, velvety smooth, a little sweet, and delightfully drinkable. It's a HOF'er in the making.
ABV – 6.2%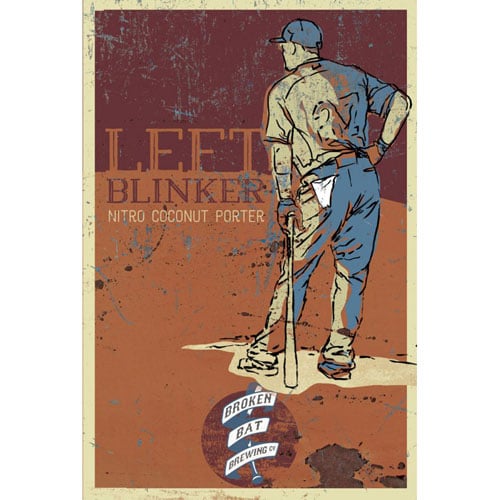 ---
Inside Broken Bat Brewing
Spend Opening Day of Broken Bat Brewing Co. in Milwaukee, WI. The Micro Craft Beer looks around the taproom, then talks with the owners, Tim Pauly and Dan McElwee.
See complete list of baseball beers:
See all from Broken Bat Brewing: