Mint Condition Porter
Made by Broken Bat Brewing, Mint Condition Porter is a baseball beer named in honor of Honus Wagner's 1909 Mint Condition baseball card. This porter is fermented with a light amount of fresh mint leaves and served with a mint sprig for your enjoyment.
ABV – 5.1%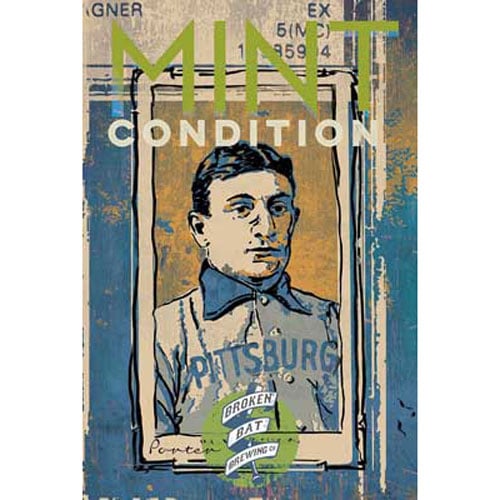 ---
Inside Broken Bat Brewing
Spend Opening Day of Broken Bat Brewing Co. in Milwaukee, WI. The Micro Craft Beer looks around the taproom, then talks with the owners, Tim Pauly and Dan McElwee.
See complete list of baseball beers:
See all from Broken Bat Brewing: