Moonlight Graham's Only At-Bat IPA
Made by Broken Bat Brewing, Moonlight Graham's Only At-Bat IPA is a baseball beer named after the real ballplayer with one career game played, and not a single plate appearance in 1905.
While the real Archibald "Moonlight" Graham never got his only at-bat, that all changed when Ray Kinsella built the most magical baseball field this earth has ever known in the baseball movie, Field of Dreams.
Milwaukee's Historic Third Ward hosted the world's only 24 foot inflatable moon to honor Apollo 11's 50th Anniversary in 2019, and this beer was released concurrently.
ABV – 6.9%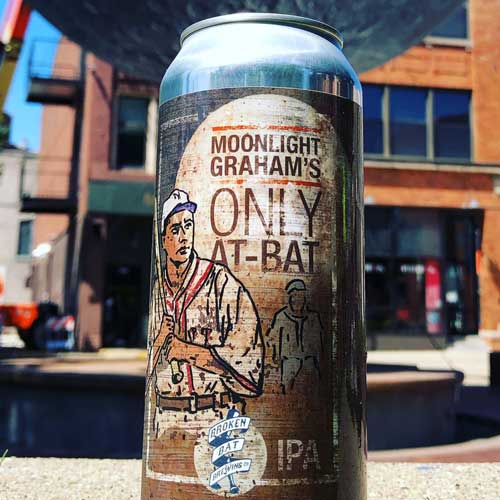 ---
Moonlight Graham's Wish
Ray Kinsella (Kevin Costner) speaks with Moonlight Graham (Burt Lancaster) about his one game in the majors in the movie Field of Dreams.
See complete list of baseball beers:
See all from Broken Bat Brewing: