Mr. Octoberfest Golden Marzen
Made by Broken Bat Brewing, Mr. Octoberfest Golden Marzen is a baseball beer is named in honor of Reggie Jackson. A legend was born on October 18th, 1977 in Game 6 of the World Series when Mr. October himself took the Dodgers deep three times en route to an eventual World Series Championship for the Yankees. This classic Octoberfest Lager is as perfect on the pallet as Reggie's swing was to the eye.
ABV – 6.5%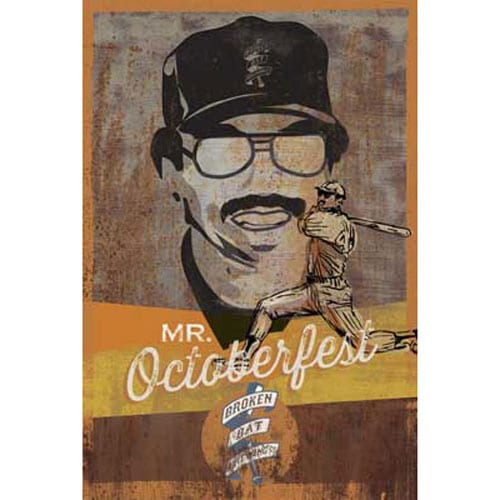 ---
Inside Broken Bat Brewing
Spend Opening Day of Broken Bat Brewing Co. in Milwaukee, WI. The Micro Craft Beer looks around the taproom, then talks with the owners, Tim Pauly and Dan McElwee.
See complete list of baseball beers:
See all from Broken Bat Brewing: