Picasso Vanilla Milkstout
Made by Broken Bat Brewing, Picasso Vanilla Milkstout is a baseball beer honoring the man who could paint the corners better than any artist: Greg Maddux of the Atlanta Braves. This vanilla stout is nothing short of art itself. A slightly lower ABV, this stout is a perfect beer for early season games.
ABV – 5.5%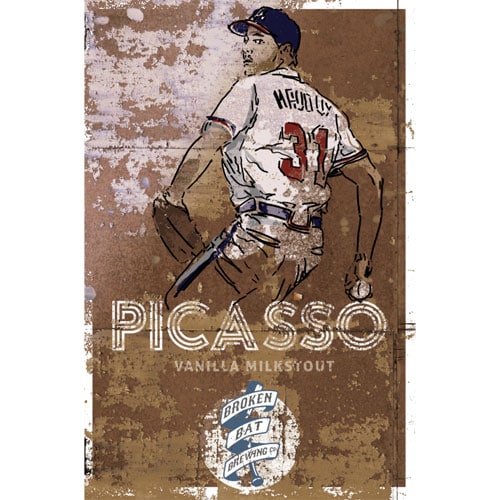 ---
Inside Broken Bat Brewing
Spend Opening Day of Broken Bat Brewing Co. in Milwaukee, WI. The Micro Craft Beer looks around the taproom, then talks with the owners, Tim Pauly and Dan McElwee.
See complete list of baseball beers:
See all from Broken Bat Brewing: