Sky High Scotch Ale
Made by Broken Bat Brewing, Sky High Scotch Ale is a baseball beer for when there is not a cloud in sight. The ball goes up and looks like it's a mile in the sky. This Scottish Ale is sure to delight with a malty beginning, middle, and end.
ABV – 6.0%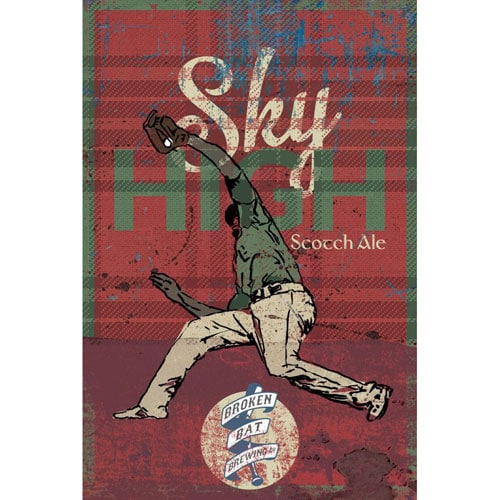 ---
Inside Broken Bat Brewing
Spend Opening Day of Broken Bat Brewing Co. in Milwaukee, WI. The Micro Craft Beer looks around the taproom, then talks with the owners, Tim Pauly and Dan McElwee.
See complete list of baseball beers:
See all from Broken Bat Brewing: