Sox Amber Ale
Made by Broken Bat Brewing, Sox Amber Ale is a baseball beer that got a September call-up to the Major League roster in honor of the Chicago White Sox. This American Amber Ale is smooth and perfect for taking in some late-season baseball as the Fall months roll in.
ABV – 5.1%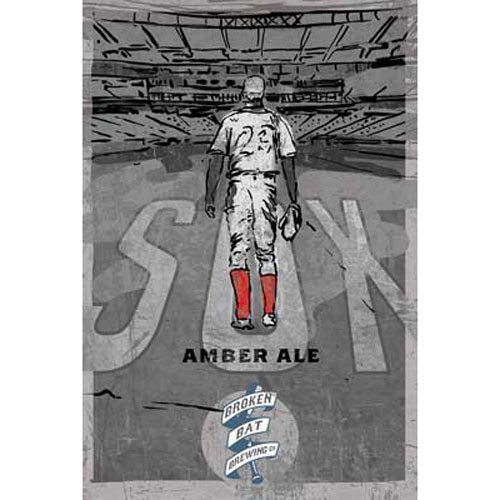 ---
Inside Broken Bat Brewing
Spend Opening Day of Broken Bat Brewing Co. in Milwaukee, WI. The Micro Craft Beer looks around the taproom, then talks with the owners, Tim Pauly and Dan McElwee.
See complete list of baseball beers:
See all from Broken Bat Brewing: