Straight Chedd Apricot Pale Ale
Made by Broken Bat Brewing, Straight Chedd Apricot Pale Ale is a baseball beer. "Straight Chedd" is perhaps a term crafted by Boston Red Sox announcer and Hall of Famer Dennis Eckersley – and this beer absolutely brings it. A pale ale brewed with apricot, this brew is meant for those who aren't afraid of the spotlight. Don't be fooled by its sweet finish, this beer packs a punch.
ABV – 7.1%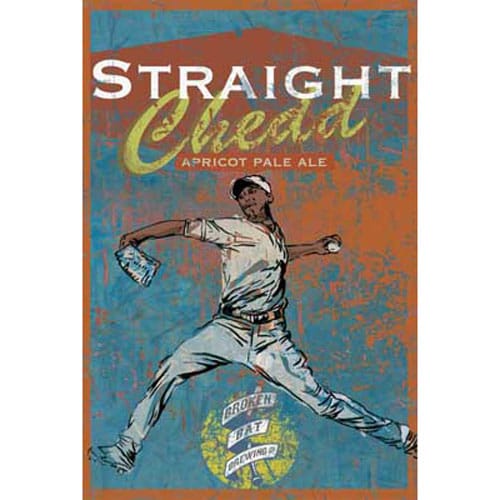 ---
Inside Broken Bat Brewing
Spend Opening Day of Broken Bat Brewing Co. in Milwaukee, WI. The Micro Craft Beer looks around the taproom, then talks with the owners, Tim Pauly and Dan McElwee.
See complete list of baseball beers:
See all from Broken Bat Brewing: