The Beast
Made by Broken Bat Brewing, The Beast is a double bourbon barrel-aged crackerjack caramel stout baseball beer honoring Hercules from the movie, The Sandlot. Hercules (better known as The Beast) is the legendary gorilla-dog (actually an English Mastiff) that is believed to have eaten someone. His owner, Mr. Mertle, then had to lock him in his backyard for forever after.
To make this brew, they took their beer YABO!, barrel-aged it for 6 months, and then bathed it in a new, fresh barrel for another 4 months. It's dangerously drinkable – but don't worry, this one will have you feeling warm and fuzzy in no time.
ABV – 11.9%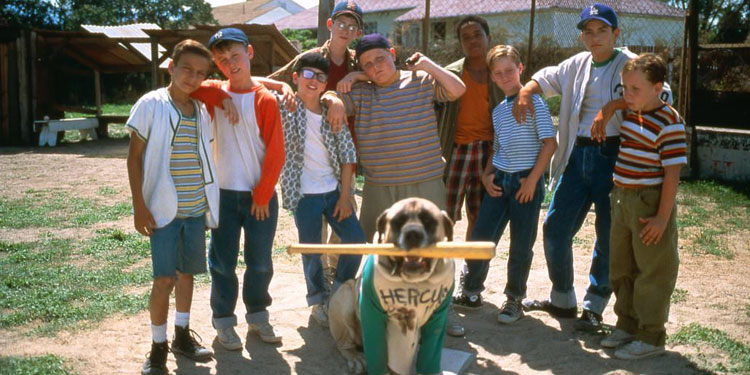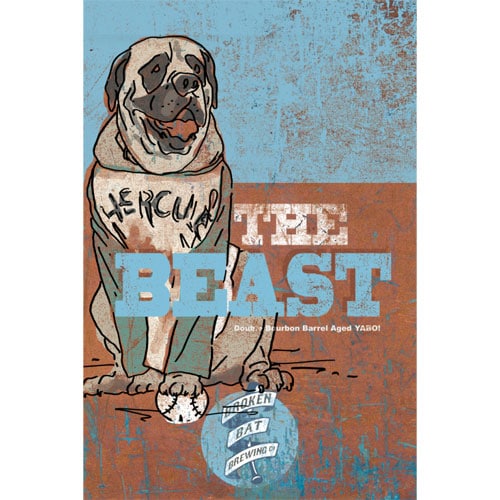 ---
Benny Challenges The Beast
Benny The Jet Rodriguez challenges the The Beast to get a baseball that went over the fence and into the dog's yard. A chase and fence hurdle ensues.
See complete list of baseball beers:
See all from Broken Bat Brewing: