Ugly Finder IPA
Made by Broken Bat Brewing, Ugly Finder IPA is a baseball beer that will find you when you are not paying attention. This Mosaic IPA is as juicy as they come, just like the fastball your teammate just fouled off into the dugout almost taking a bite out of your pitching coach's left shoulder. Slightly cloudy with a floral nose, this NE style IPA is perfect for Fall and Winter months to celebrate the end of another magical baseball season.
ABV – 6.9%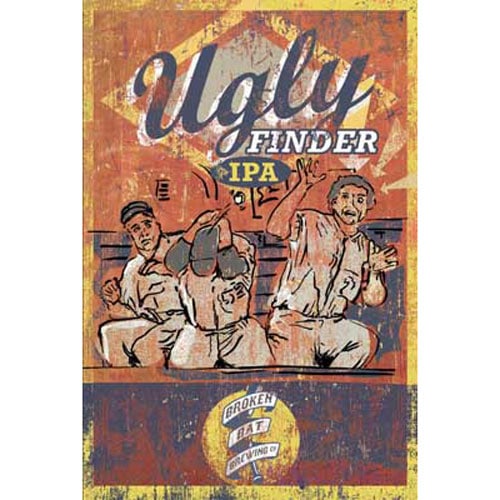 ---
Inside Broken Bat Brewing
Spend Opening Day of Broken Bat Brewing Co. in Milwaukee, WI. The Micro Craft Beer looks around the taproom, then talks with the owners, Tim Pauly and Dan McElwee.
See complete list of baseball beers:
See all from Broken Bat Brewing: