Strike Out English Stout
Made by Cooperstown Brewing, Strike Out English Stout is a baseball beer brewed with six malts, including a balanced portion of chocolate and crystal malts. It is also brewed with 5% flaked oats for a velvet-like mouth feel. English pale plus roasted barley rounds out the malt bill. It is a well-rounded stout opaque black in color with a roasted palate.
ABV – 4.6%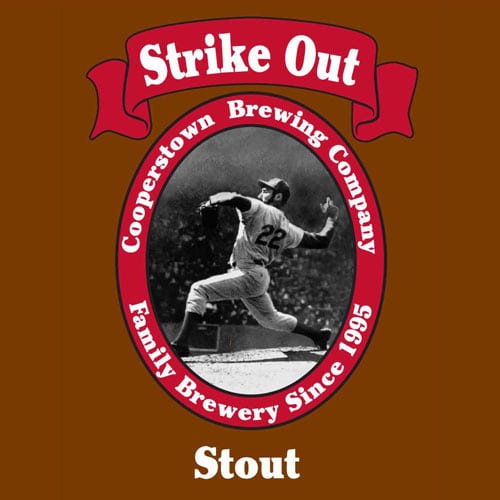 ---
Inside Cooperstown Brewing
With Central New York's strong roots in baseball and beer, it only made sense that Cooperstown Brewing Co. would bring the two together when it opened in 1995.
See complete list of baseball beers:
See all from Cooperstown Brewing: