World Series Sarsaparilla
Made by Cooperstown Brewing, World Series Sarsaparilla is a soda created to celebrate baseball's best. Sarsaparilla is considered to be one of the forefathers of root beer, just as Cooperstown is the birthplace of baseball. Sarsaparilla has flavors reminiscent of wintergreen, vanilla, and licorice, and this one is slightly bittered.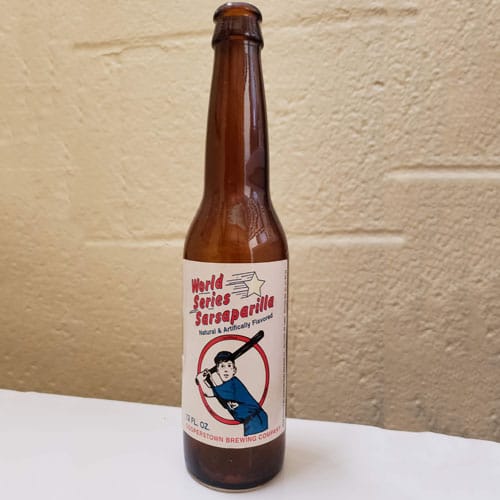 ---
Inside Cooperstown Brewing
With Central New York's strong roots in baseball and beer, it only made sense that Cooperstown Brewing Co. would bring the two together when it opened in 1995.
See complete list of baseball beers:
See all from Cooperstown Brewing: