Chin Music Brut IPA
Made by DogBerry Brewing, Chin Music Brut IPA is a fruit infused baseball beer that is dry and hoppy.
ABV – 7.0%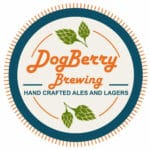 ---
Inside DogBerry Brewing
DogBerry Brewing releases a special beer to celebrate West Chester's place as one of the "Best Places to Live" in America. See how they brew their beer!
See complete list of baseball beers:
See all from DogBerry Brewing: