Turnin' Two American IPA
Made by DogBerry Brewing, Turnin' Two American IPA is a baseball beer that's clear medium amber color with a white rim head and stripes of lace. The taste is caramel malt that moves through the swallow while adding a solid hop presence that doesn't shove the malt out of the way. It is well-balanced and complex.
ABV – 7.0%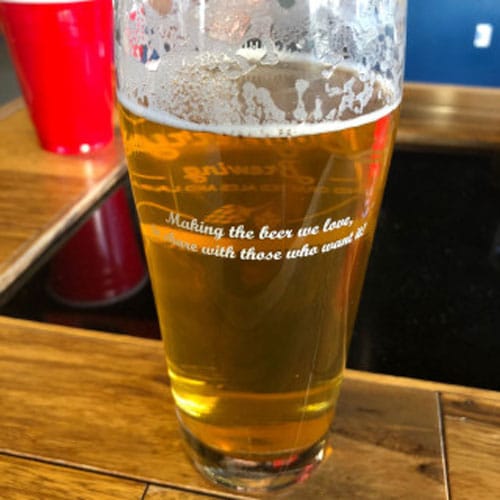 ---
Inside DogBerry Brewing
DogBerry Brewing releases a special beer to celebrate West Chester's place as one of the "Best Places to Live" in America. See how they brew their beer!
See complete list of baseball beers:
See all from DogBerry Brewing: