Change-Up Double IPA
Made by Idle Hands, Change-Up Double IPA is a baseball beer that is a rotating series of IPAs. Each Change Up will feature different hops, flavors, aromas and characteristics to bring you a variety of IPA experiences.
ABV – 9.1%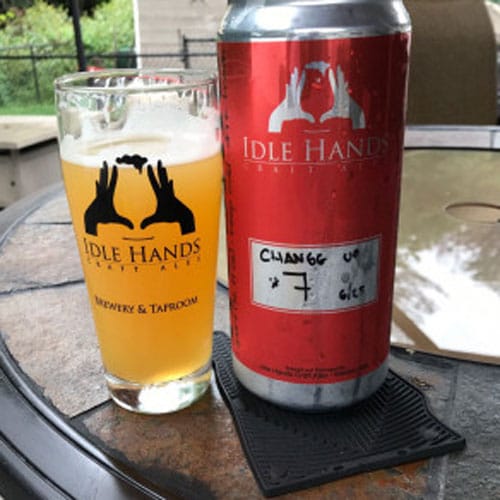 ---
Inside Idle Hands
Lead Brewer of Idle Hands Brett Bauer gives you all the information you need for the release of Change Up #11.
See complete list of baseball beers:
See all from Idle Hands Craft Ales: