Anniversary Beer Series
Made by Left Field Brewery, their Anniversary Beer Series is a baseball beer celebration each year, that began with their 3rd birthday and became an annual tradition most years since.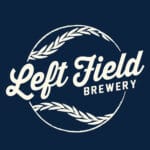 Anniversary No. 3 – Saison with Nelson Sauvin
A strong Saison brewed with a French Saison Ale Yeast and dry hopped with Nelson Sauvin hops from New Zealand. A warm fermentation gives layers of tropical fruit and delicate spice, and this unique and audacious hop variety lends complimentary flavours of white wine and gooseberry. It's dry, extremely aromatic and filled with character.
ABV – 7.6%
IBU – 45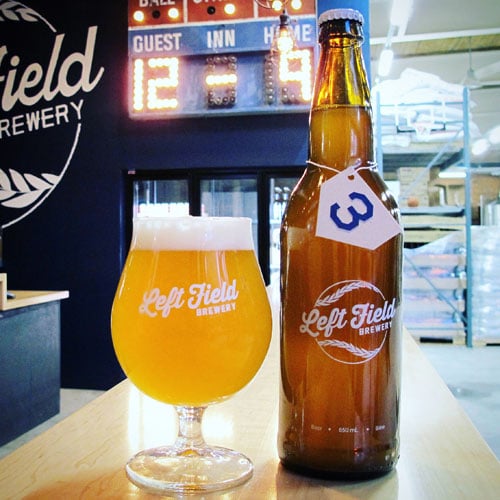 ---
Anniversary No. 4 – Dry Hopped Saison
To commemorate their fourth anniversary, LFB brewed a strong Saison with French Saison Yeast, dry hopped with El Dorado and Summer. Crisp green grapes, pear, honeydew melon and lemon rind are layered with a delicate white pepper spice and gentle white wine characteristics. Anniversary No.4 is a dry, aromatic and effervescent Saison, perfect for celebrating.
ABV – 7.6%
IBU – 34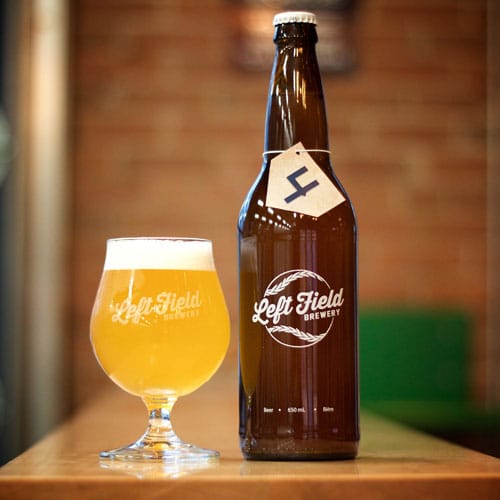 ---
Anniversary No. 5 – Dry Hopped Sour Saison
To commemorate their fifth anniversary, LFB brewed two batches of strong saison with french saison yeast – one clean and one kettle soured – and blended them before dry hopping with Azacca. Ontario wildflower honey was added to the kettle to achieve a dry finish. The result is a complex sour saison with notes of spice, lemon zest, peach, papaya and ripe mango.
ABV – 7.5%
IBU – 10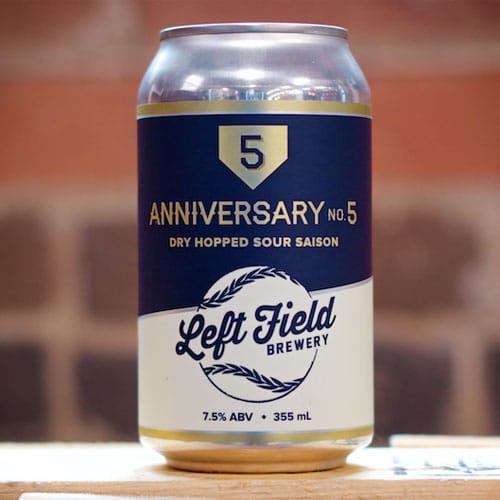 ---
Anniversary No. 6 – Dry Hopped Saison
To commemorate their sixth anniversary, LFB brewed a crisp, celebratory french saison. Dry hopped with Nelson Sauvin and Hallertau Blanc, Anniversary No. 6 pops with flavours of lemon, peach, and white wine ending with a balanced bitterness and bone dry finish.
ABV – 8.0%
IBU – 33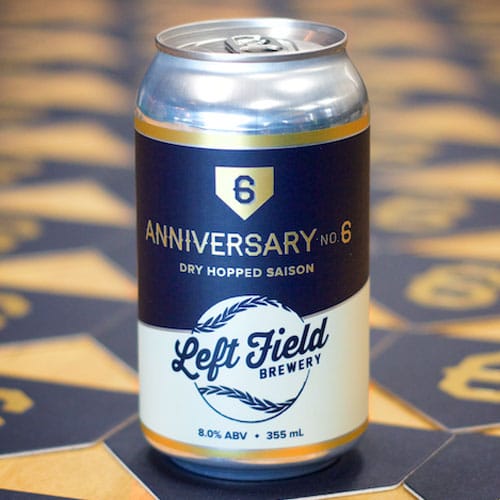 ---
Anniversary No. 8 – Baltic Porter
To commemorate their eighth anniversary, LFB brewed a smooth and full-bodied baltic porter, with aromas of plum, raisin and dark fruits. This brew has notes of toffee and a touch of dark chocolate bitterness. It pours a deep ruby brown, with a thick tan, creamy head.
ABV – 9.5%
IBU – 80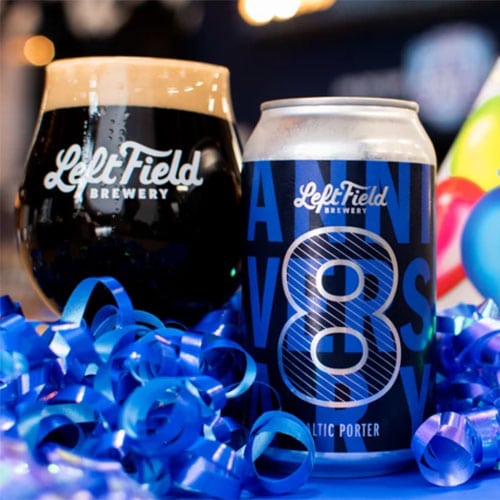 ---
Anniversary No. 9 – Foeder Aged Witbier
The number 9 is an important one in baseball: nine innings, nine players, ninety feet… so we are particularly excited about hitting this milestone! To celebrate, we brewed this Foeder Aged Witbier – a classic Belgian style ale fermented with a fruity Witbier yeast and aged in oak for four months.
Anniversary No. 9 pours straw in color and is lightly cloudy and effervescent. The aroma is firstly funk and oak with dominant orchard fruit, especially pear on the nose and palate.
ABV – 4.8%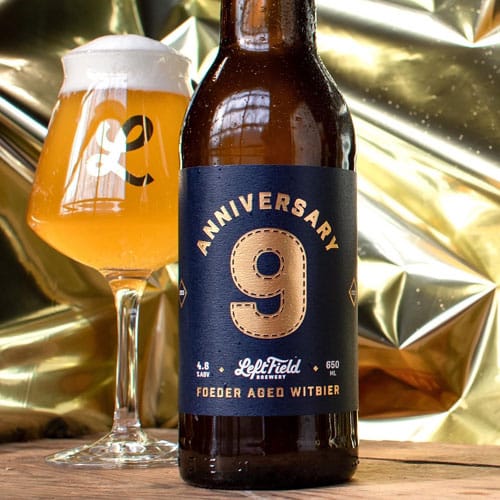 ---
Inside Left Field Brewery
Hear from Mark Murphy, the co-founder of Left Field Brewery.
See complete list of baseball beers:
See all from Left Field Brewery: