Doubleday Dry Hopped Pilsner
Made by Left Field Brewery, Doubleday Dry Hopped Pilsner is a baseball beer named after the contested inventor of baseball, Abner Doubleday. This crisp and refreshing Dry Hopped Pilsner has a soft, yet distinctly citrus hop kick. This 360 can has a retractable roof to release hop aromas so you can fully enjoy the subtleties of the beer.
ABV – 5.6%
IBU – 40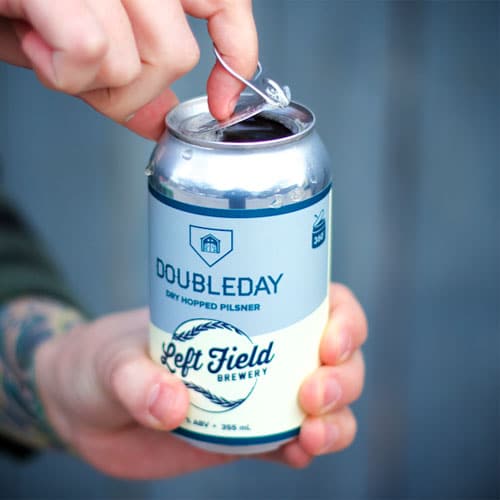 ---
Inside Left Field Brewery
Hear from Mark Murphy, the co-founder of Left Field Brewery.
See complete list of baseball beers:
See all from Left Field Brewery: