Farm Team Grisette
Made by Left Field Brewery, Farm Team Grisette, is a sessionable and refreshing Belgian style wheat ale baseball beer brewed with healthy amounts of Saaz, Tettnanger and Hallertau Blanc hops. It presents a flavorful light body and zippy bitter finish. Inspired by the hard work and dedication of baseball's 'farmhands' in the unpredictable minor league system, Farm Team is a crisp refresher perfect for season long sipping while keeping dreams of making it to the majors alive and well.
ABV – 4.8%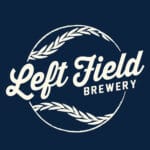 ---
Inside Left Field Brewery
Hear from Mark Murphy, the co-founder of Left Field Brewery.
See complete list of baseball beers:
See all from Left Field Brewery: