Friendly Confines Strong Stout
Made by Left Field Brewery, Friendly Confines Strong Stout is a baseball beer brewed in collaboration with Bellwoods Brewery. This strong stout offers up flavours of smooth dark chocolate and creamy coconut, with a gentle coffee roast. Two versions of this beer were brewed – one at Bellwoods and one at Left Field. The LFB version features coffee from Pilot Coffee Roasters while Bellwoods' version uses coffee from west end roaster, Propeller.
Wrigley Field, home of the Chicago Cubs, was nicknamed "The Friendly Confines" by Hall of Famer and Cubbie legend, Ernie Banks.
ABV – 7.2%
IBU – 50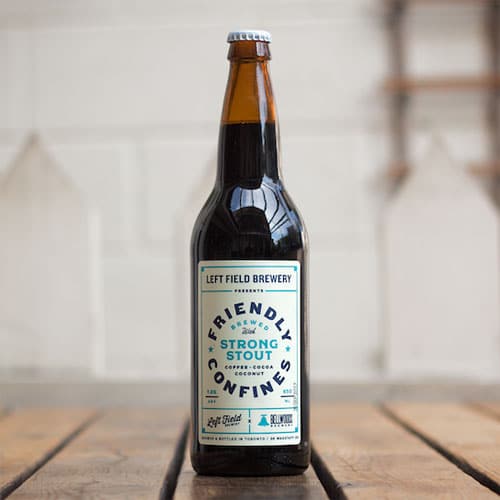 ---
Inside Left Field Brewery
Hear from Mark Murphy, the co-founder of Left Field Brewery.
See complete list of baseball beers:
See all from Left Field Brewery: