Greenwood IPA
Made by Left Field Brewery, Greenwood IPA is a baseball beer that's a vibrant, juicy nod to the hazy beers of the green mountain state and the LFB's Greenwood neighborhood in Toronto. Generous hop additions of Citra, Simcoe, Centennial and Summer contribute ripe peach, orange and pineapple flavours, ending with a refreshingly full body and a lasting finish.
ABV – 6.3%
IBU – 65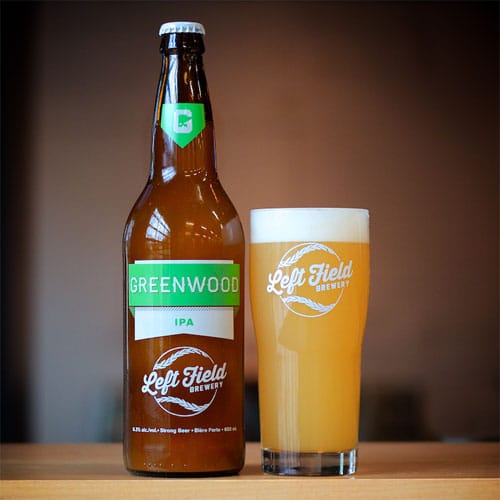 ---
Inside Left Field Brewery
Hear from Mark Murphy, the co-founder of Left Field Brewery.
See complete list of baseball beers:
See all from Left Field Brewery: