Hello, Friends!
Made by Left Field Brewery, Hello, Friends! is an IPA baseball beer celebrating seeing familiar faces at the ballpark after a long hiatus.
During the pandemic, summer may not be what we imagined but we're still celebrating with familiar faces responsibly. Raise a glass from a distance and toast to one another with this new hazy IPA. Creamy, big and aromatic, Hello, Friends! is a full bodied IPA brewed with Galaxy, Motueka and Mosaic hops that take a tropical dive into big papaya, clementine, soft honeydew melon, and bitter pine for a long finish.
ABV – 6.0%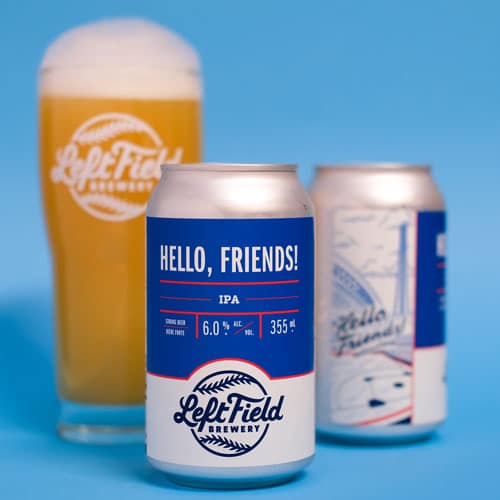 ---
Inside Left Field Brewery
Hear from Mark Murphy, the co-founder of Left Field Brewery.
See complete list of baseball beers:
See all from Left Field Brewery: