Hibiscus Sour Ale
Made by Left Field Brewery, Hibiscus Sour Ale is a baseball beer brewed using a kettle souring technique with lactobacillus added to the wort to create a simple, quenching tartness. Dried hibiscus flowers sourced from North Africa by Sloane Tea were steeped at the end of the boil to add berry, lemon and deeply floral notes and to create a beautiful pinkish-red hue.
ABV – 4.0%
IBU – 10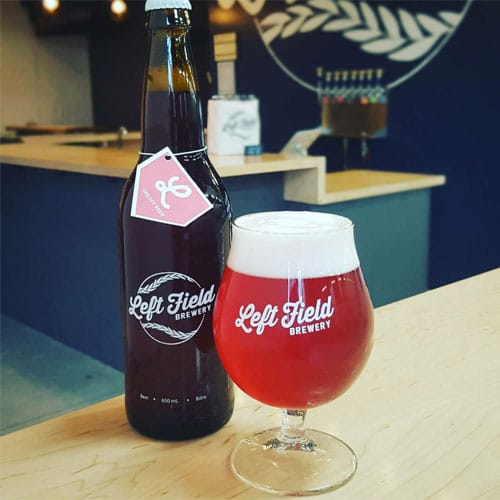 ---
Inside Left Field Brewery
Hear from Mark Murphy, the co-founder of Left Field Brewery.
See complete list of baseball beers:
See all from Left Field Brewery: