Kingdome Kviek
Made by Left Field Brewery, Kingdome Kviek is a baseball beer named is named to honor the Seattle Mariners home stadium from 1976 to 2000 before they moved to Safeco Field.
Like it's namesake ballpark, Kingdome Kveik Pale Ale is well-rounded in flavor and body. An aroma of passionfruit plays lead-off to flavors of lemongrass and white pepper, tempered by a short stay in the oak foeder. Kveik yeast adds depth and a rustic quality to this restrained and easy-drinking pale ale.
ABV – 5.7%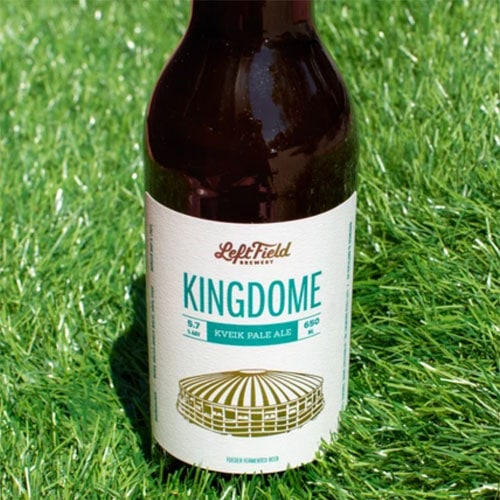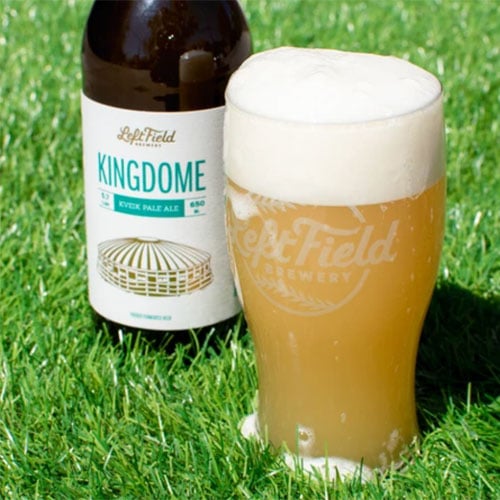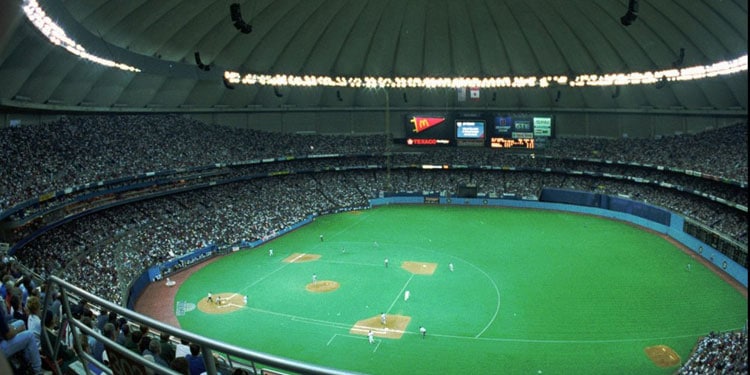 ---
Griffey Jr. Homers in Kingdome
Watch Ken Griffey Jr. hit the last home run in Seattle's Kingdome before the Mariners move to their new ballpark.
See complete list of baseball beers:
See all from Left Field Brewery: