Lolly Mango Lassi IPA
Made by Left Field Brewery, Lolly Mango Lassi IPA is a baseball beer brewed originally for the 2017 Festival of South Asia. Lolly Mango Lassi IPA is brewed with mango, lactose sugar, cardamom and bright, citrus-forward hops. It blends the sweet, creamy, fruity and lightly spiced flavours of a traditional Mango Lassi with the hop-forward balance of an American Style IPA, and is not intended for lollygaggers.
ABV – 6.8%
IBU – 70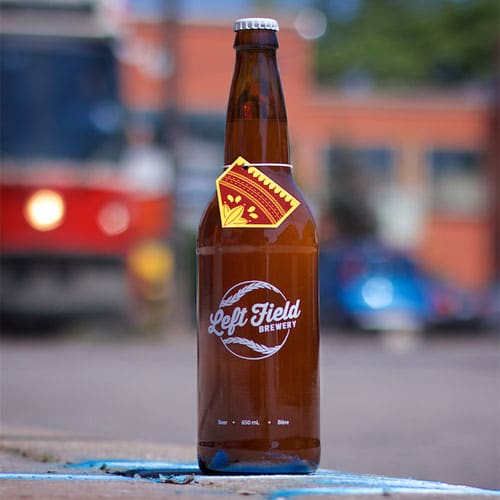 ---
Inside Left Field Brewery
Hear from Mark Murphy, the co-founder of Left Field Brewery.
See complete list of baseball beers:
See all from Left Field Brewery: