Magnus Force Belgian Golden Strong Ale
Made by Left Field Brewery, Magnus Force Belgian Golden Strong Ale is a powerful baseball beer. The force exerted on a rapidly spinning ball, allowing it to curve or drop away from its natural trajectory is referred to in physics as the Magnus Force. This powerful effect is the inspiration for this ale. Magnus Force is a golden-coloured ale with banana, apple and pear flavours balanced with hints of clove and cinnamon spice and a malty, slightly-sweet, crisp finish.
ABV – 7.7%
IBU – 30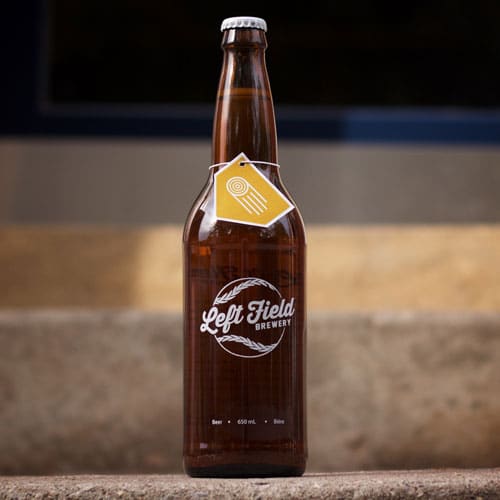 ---
Inside Left Field Brewery
Hear from Mark Murphy, the co-founder of Left Field Brewery.
See complete list of baseball beers:
See all from Left Field Brewery: