Phenom
Made by Left Field Brewery, Phenom is a baseball beer using an elusive Phantasm powder that builds a hazy, extra juicy, hop-forward East Coast style Pale Ale. This experimental ingredient from New Zealand is a powder derived from Sauvignon Blanc grapes that's packed with thiols – a juicy and tropical compound in hops. Paired with El Dorado, Galaxy and Sabro hops, the result is a hugely aromatic and flavorful brew packed with pineapple, gooseberry and coconut flavor and aroma.
ABV – 5.5%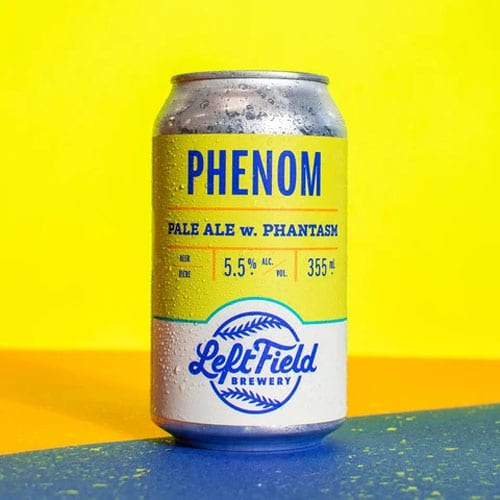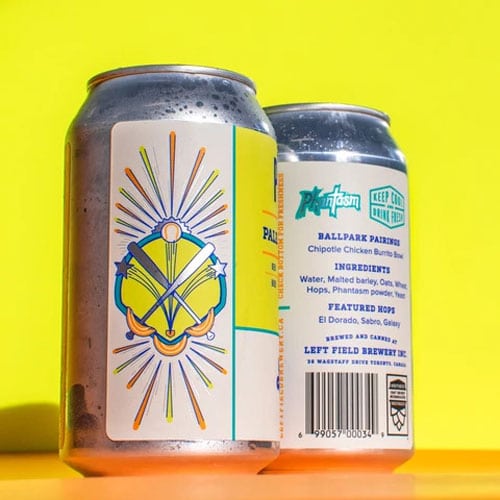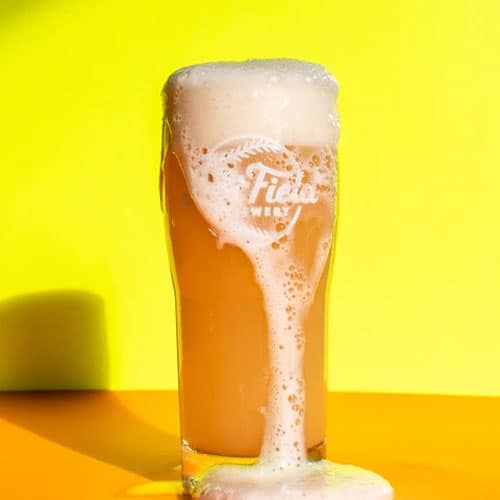 ---
Inside Left Field Brewery
Hear from Mark Murphy, the co-founder of Left Field Brewery.
See complete list of baseball beers:
See all from Left Field Brewery: