Scout Micro IPA
Made by Left Field Brewery, Scout is flavorful IPA power hitter in a crushable, tiny 3.5% ABV package. You've been on the lookout for the next big prospect, and this is it. Scout Micro IPA is a hazy, citrus and tropical fruit-forward 5-tool player clocking-in at an extremely sessionable ABV.
ABV – 3.5%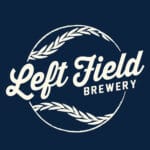 ---
Inside Left Field Brewery
Hear from Mark Murphy, the co-founder of Left Field Brewery.
See complete list of baseball beers:
See all from Left Field Brewery: