Sunlight Park Grapefruit Series
Made by Left Field Brewery, Sunlight Park Grapefruit Series are baseball beers that were created in honor of Toronto's earliest professional baseball stadium and home to the city's first International League championship. Built in 1886 in East Toronto, the all-wooden structure sat 2,250 fans.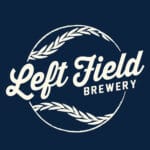 Sunlight Park Grapefruit Saison
This lightly tart saison is brewed with malted wheat and grapefruit zest and has a dry, refreshing finish.
ABV – 5.3%
IBU – 22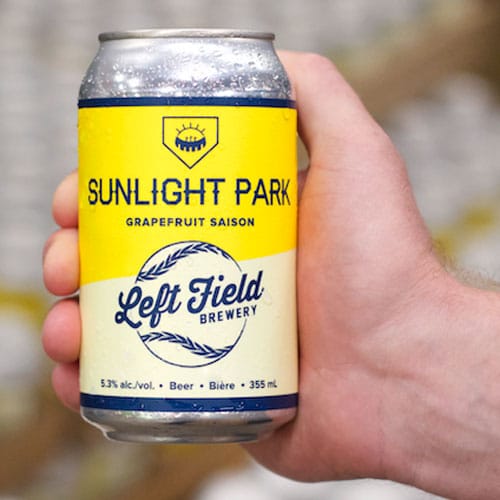 ---
Sunlight Park Grapefruit Saison with Cranberry
This tart and refreshing saison is brewed using malted wheat, honey malt and grapefruit zest and infused with cranberry purée for a tart, berry twist.
ABV – 5.3%
IBU – 22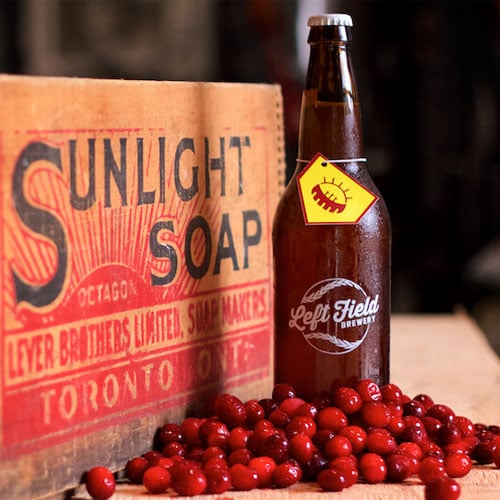 ---
Inside Left Field Brewery
Hear from Mark Murphy, the co-founder of Left Field Brewery.
See complete list of baseball beers:
See all from Left Field Brewery: