Say Hey Sally Pilsner
Made by Mikkeller Brewing, Say Hey Sally Pilsner is a German-style baseball beer. It bursts with floral hops and a soft cracker-like malt structure, with layers of sunflower and pineapple that develop a delicate hop profile. With hints of earth and slate, it has a snappy finish that awakens the palate with medium hop bitterness and a dry backbone.
ABV – 4.6%
IBU – 20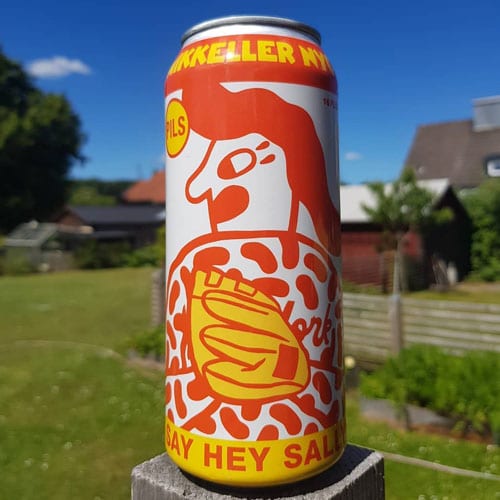 ---
Mikkeller Brewing NYC
Vincent Bustamante created a documentary spotlighting Mikkeller Brewery NYC where he sits down with head brewer, Richie Saunders.
See complete list of baseball beers:
See all from Mikkeller Brewing NYC: