Bleacher Bum
Made by Rally Cap Brewing Co., Bleacher Bum is a hazy IPA brewed with generous amounts of Motueka, Ekuanot and Southern Passion hops that provides notes of melon, lime, and passion fruit.
This beer celebrates an iconic cast of baseball characters that did not take the field – the Bleacher Bums. A big part of the north side Chicago baseball scene in the 1960's and 1970's, the Bleacher Bums turned the cheap seats in left field into the place to be. This hard hat wearing group had some of the more creative cheers, and were known for verbally antagonizing the visitors all game. Moreover, this group was die hard, showing up tirelessly, regardless of how the home team was playing. Although these bums were more likely to be drinking a clearer beer in the bleachers, this hazy IPA still commemorates them.
ABV – 6.5%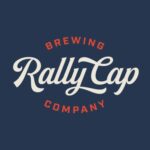 ---
Welcome to Rally Cap Brewing Co.
Take a peek inside Rally Cap Brewing.
See complete list of baseball beers:
See all from Rally Cap Brewing: