By the Numbers
Made by Rally Cap Brewing Co., By the Numbers is a hazy IPA brewed with three experimental hops – HBC 520, HBC 586 and HBC 630.
This baseball beer was brewed to celebrate the managers and coaches who use stats to guide their decisions. Those who are not afraid to call a shift in the right situation. Or who don't sacrifice an out to move a runner into scoring position. When you drink this one, you'll taste lemon zest up front, some stone fruit, and tropical flavors at the end. Make a great decision yourself, and call for this beer.
ABV – 6.5%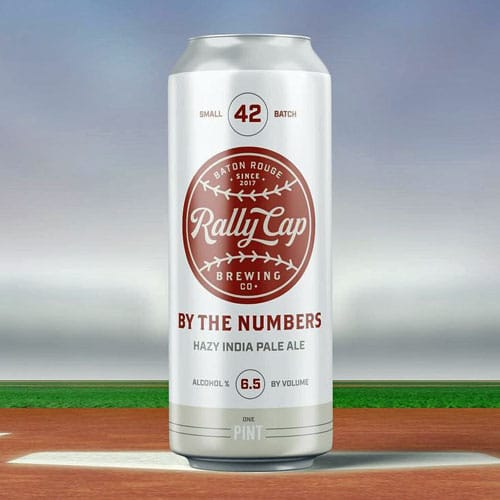 ---
Welcome to Rally Cap Brewing Co.
Take a peek inside Rally Cap Brewing.
See complete list of baseball beers:
See all from Rally Cap Brewing: