Golden Jubilee
Made by Rally Cap Brewing Co., Golden Jubilee is a light and refreshing blonde ale baseball beer brewed with Huell Melon hops. A portion of the proceeds from the sale of this beer go to Mary Bird Perkins Cancer Center in honor of their 50th anniversary.
ABV – 4.8%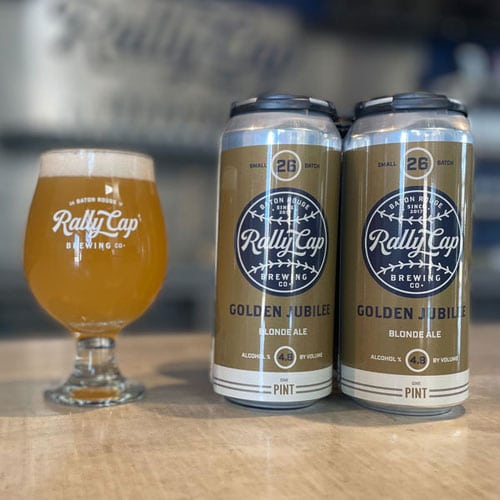 ---
Mary Bird Perkins Cancer Center 50th Anniversary

Mary Bird Perkins has served the needs of patients for 50 years. Thanks to generous community support, they are able to provide patients with leading-edge treatments and technologies to ensure the best care possible.
See complete list of baseball beers:
See all from Rally Cap Brewing: